Greg Murphy set for rally debut in Ford Escort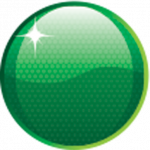 V8 Supercars legend Greg Murphy will make his rallying debut in the New Zealand Rally Championship later this month, driving a Ford Escort.
Murphy is set to drive in the Historic class of the Lone Star Canterbury Rally with local team Stadium Motorsport.
A Holden hero thanks to his efforts in V8 Supercars, the gravel event is a rare outing for the Kiwi in a Ford.
The event will mark a return to competition for the 42-year-old, who stepped down from V8 Supercars co-driving duties this season to focus on V8TV commitments.
"It's something I've wanted to do for some time," said Murphy of rallying.
"I've always loved rallying. I love following and watching it and now want to give it a go.
"I don't know a lot (about rallying) so I don't have any preconceived ideas.
"I need to work it out and try and learn as I go. I'm keen to get started and see what it's all about"
"I've got no expectations other than to have some fun and enjoy myself. The only goal will be to get to the finish."
Held north of Christchurch, the rally will get underway with two night stages on Saturday, May 30, providing a challenging environment for a debut.
"It is going to be really interesting," said Murphy.
"Not only will it be new driving in a rally but it will be my first competitive stage in the pitch black."