Dixon beats Power to historic Indy 500 pole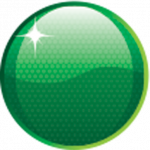 Chip Ganassi star Scott Dixon has claimed the coveted pole position for the Indianapolis 500 on May 24 after officials were forced to revise the qualifying format for the second day running.
The Indy 500 that was first run in 1911 sees two Australians by birth sitting on the front row with Brisbane-born Kiwi Dixon and Toowoomba's Will Power creating history for Antipodean drivers.
Power's Penske team-mate Simon Pagenaud, who has been boosted from meticulous behind-the-scenes coaching from four-times Indy champ Rick Mears, will share the front row after qualifying third fastest.
Dixon finished with a four-lap qualifying average of 226.76mph (364km/h) ahead of Power's 226.35 (364.27) and Pagenaud at 226.14 (363.93).
"Starting from pole is always better than starting from anywhere else. But its a long race," Dixon said, who was the Indy 500 in 2008.
Stan Sport is the only way to watch every round of the INDYCAR SERIES. Click here for all the action streaming ad-free, live and on demand.
"We'd love to replicate what we did in 2008. We've qualified on pole, now we just need to stay there for the last lap."
Initially altered from a multi-tier format due to Saturday rain, the amended session was further compromised after a nasty crash involving CFH Racing pilot Ed Carpenter in final practice.
The accident triggered repairs to the track which subsequently forced officials to order the cars run the aero set-up they would specify for the race with boost levels also falling in line with the aforementioned.
Carpenter eventually qualified 12th and thus was denied a third successive pole at The Brickyard.
Delays meant the team were able to prepare a back-up chassis for Carpenter who was the third driver listed to stage his four-lap qualifying.
"When I was upside down in Turn 2 this morning I didn't know the delays in the schedule we would have," Carpenter said.
"The way things worked out it gave the team the time it needed to get the car ready to go.
"I didn't think we expected to win the pole with the morning we had and I'm just thankful to the whole team."
Ganassi driver Tony Kanaan will start from fourth ahead of three-times Indy 500 winner Helio Castroneves (Team Penske).
The Penske attack saw the 2000 race winner Juan Montoya qualify 15th.
Tristan Vautier qualified the #19 Dale Coyne Racing entry which James Davison will take over in the race in 21st position.
Full starting grid for the Indianapolis 500
ROW 1

Inside

Middle

Outside

#9

Scott Dixon (W)

#1

Will Power

#22

Simon Pagenaud

Avg. Speed

226.760 MPH

Avg. Speed

226.350 MPH

Avg. Speed

226.145 MPH
ROW 2

Inside

Middle

Outside

#10

Tony Kanaan (W)

#3

Helio Castroneves (W)

#25
Justin Wilson

Avg. Speed

225.503 MPH

Avg. Speed

225.504 MPH

Avg. Speed

225.279 MPH
ROW 3

Inside

Middle

Outside

#11
Sebastien Bourdais

#27

Marco Andretti

#21

Josef Newgarden

Avg. Speed

225.193 MPH

Avg. Speed

225.189 MPH

Avg. Speed

225.187 MPH
ROW 4

Inside

Middle

Outside

#6

JR Hildebrand

#26

Carlos Munoz

#20

Ed Carpenter

Avg. Speed

225.099 MPH

Avg. Speed

225.042 MPH

Avg. Speed

224.883 MPH
ROW 5

Inside

Middle

Outside

#32

Oriol Servia

#83

Charlie Kimball

#2

Juan Pablo Montoya (W)

Avg. Speed

224.777 MPH

Avg. Speed

224.743 MPH

Avg. Speed

224.657 MPH
ROW 6

Inside

Middle

Outside

#28

Ryan Hunter-Reay (W)

#15

Graham Rahal

#18

Carlos Huertas

Avg. Speed

224.573 MPH

Avg. Speed

224.290 MPH

Avg. Speed

224.233 MPH
ROW 7

Inside

Middle

Outside

#29

Simona de Silvestro

#7

James Jakes

#19

Tristan Vautier (***)

Avg. Speed

223.838 MPH

Avg. Speed

223.790 MPH

Avg. Speed

223.747 MPH
ROW 8

Inside

Middle

Outside

#48

Alex Tagliani

#8

Sage Karam

#5
James Hinchcliffe

Avg. Speed

223.722 MPH

Avg. Speed

223.595 MPH

Avg. Speed

223.519 MPH
ROW 9

Inside

Middle

Outside

#43

Conor Daly

#24

Townsend Bell

#14

Takuma Sato

Avg. Speed

223.482 MPH

Avg. Speed

223.447 MPH

Avg. Speed

223.226 MPH
ROW 10

Inside

Middle

Outside

#63

Pippa Mann

#98

Gabby Chaves (R)

#17

Sebastian Saavedra

Avg. Speed

223.104 MPH

Avg. Speed

222.916 MPH

Avg. Speed

222.898 MPH
ROW 11

Inside

Middle

Outside

#41

Jack Hawksworth

#4

Stefano Coletti (R)

#88

Bryan Clauson

Avg. Speed

223.738

Avg. Speed

221.358 MPH

Avg. Speed

221.358 MPH
(***) The #19 will move to the back due to a driver change
(R) Rookie
(W) Previous Winner
See video below of Ed Carpenter's practice crash