ASIAN WRAP: Aussie Venter scores GT Asia win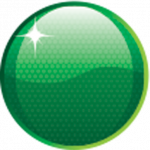 Australian Jonathan Venter kicked off his GT Asia Series campaign in style with victory in the opening round at the Korea International Circuit.
The 19-year old from Sydney, partnered by experienced GT ace Darryl O'Young, proved to be the class of the field in the second hour long encounter as the Craft Bamboo Racing duo converted pole position into a comfortable race win.
The BBT Team Ferrari 458 of Anthony Liu and Davide Rizzo came home in second while the Absolute Bentley Continental GT3 of Adderly Fong and Keita Sawa claimed the final place on the podium.
A left rear suspension issue following early race contact forced Venter and O'Young into early retirement from Race 1.
The pair's mechanical drama opened the door to Rizzo and Liu who went on to record victory.
Clearwater Racing's Mok Weng Sun managed to bring the Ferrari 458 in second with Craft Bamboo Racing's sister Aston Martin of Frank Yu and Richard Lyons.
The GT Asia Series heads to Japan's Okayama circuit on June 27-28.
Porsche Carrera Cup Asia
New Zealand's Chris van der Drift gave his new team Kamlung Racing a second winners' trophy when he took a convincing victory from pole position in Round 4 of the Porsche Carrera Cup Asia at the Korea International Circuit.
Spark Motorsport's Egidio Perfetti mirrored van der Drift's phenomenal success by clinching his second Class B win of the weekend, crossing the line an impressive sixth overall.
Clearwater Racing's Craig Baird was second ahead of Myung Gil Choi (Team Porsche Korea)
Baird's run of podiums sees him retain his place at the top of the leaderboard after four races with an 11-point advantage over van der Drift.
In Class B, Modena Motorsports' Wayne Shen maintains his place at the top of the standings, but has just a single point advantage over Team Jebsen's Yuey Tan.
Max Twigg is third ahead of Francis Tjia.
Despite a perfect weekend, van der Drift had had to work hard to keep his head down and his rival Baird at bay.
"It's great and especially as it's just my second round of Porsche Carrera Cup Asia," van der Drift said.
"We earned some really good points. The Kiwis are taking over. It's never easy."
Audi R8 LMS Cup
Swiss driver Rahel Frey stormed from 15th on the grid to claim her first victory in the Audi R8 LMS Cup at the Korea International Circuit.
It was a sizzling recovery after being forced to retire her Castrol-backed R8 in the previous race.
Frey was promoted to first after a penalty was handed out to Jean-Karl Vernay.
"I was lucky in the first corner and then I tried to do a clever race, to save the Push-to-Pass until the end when I needed to use them.," Frey said.
"I thought maybe there would be a Safety Car after the incident at the start and that would help close up the field, but in the end there wasn't so I had to do everything on my own."
Local Kyong-Ouk You was second with Indian Aditya Patel third.
Chinese Taipei driver Jeffrey Lee was fourth with Ashraff Dewal (Team AsiaSport) taking the Amateur Class victory.
Frey now takes a two-point lead in the series from Patel with Dane Thomas Fjordbach (Federal-Mogul Motorsports), who finished fifth behind Frey, third.
"For sure it was an unlucky day yesterday, but maybe it happened for a reason,"
I had a really good start today. It worked out well. I have to thank all of my mechanics who worked really late last night to repair my car and this win goes to them."
Australian Jake Parsons was a non-finisher in Race 3 before ending a solid 10th in the final heat of the weekend in the Audi TEDA Racing Team outfit.