Molly Taylor takes historic Canberra Rally win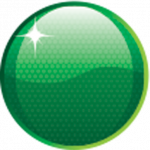 After surprising herself with a Heat victory at the last Round in Western Australia, Molly Taylor has exceeded her wildest dreams by claiming outright victory at the National Capital Rally in Canberra.
As Taylor created her own slice of history, a third place finish for Harry Bates left the debutant speechless.
The son of four-time Australian Rally Champion Neal Bates put in one of the most remarkable performances in recent memory by claiming a podium position on his ARC debut.
In a landmark performance, Taylor became the first female to take an outright victory in the history of the ARC.
Citroen's Tony Sullens, having claimed the Heat win yesterday, backed up with a solid performance today even with a loose bonnet, to wedge in between the two young guns.
In the 4WD National Series Justin Dowel had looked on course to secure a win today on the debut of his Hyundai i20 prototype, until two flat tyres on the very last stage dropped him out of contention.
That allowed Mick Patton, who put in an incredibly consistent drive throughout the weekend, to edge past for back-to-back Round wins even though the day today belonged to Tasmanian Marcus Walkem.
On roads that he knows like the back of his hand Neal Bates proved far too strong in the Classics, even after dropping time with no rear brakes earlier in the day, Clay Badenoch finishing second and Tony Quinn third.
And despite the dominance of Michael Guest's new Can-Am Maverick, winner today by over two minutes, it was Cody Crocker who proved the most consistent to claim another Round win in his Polaris.
VIDEO: Outright podium interviews