Hamlin takes out NASCAR All-Star race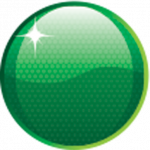 Denny Hamlin has taken the win and the US$1 million prize in the non-championship NASCAR All-Star race at Charlotte Motor Speedway.
It was the first All-Star win for Hamlin, his Joe Gibbs Racing team and Toyota.
The race was run over five separate segments; the first four of 25 laps. The average finishing position set the starting spots for the final 10-lap dash for the million dollar prize.
At the end of each segment cars would then come to pit road for service, with Hamlin making a two tyre call after the second segment. It proved important as he was able to keep position and started off the front at the final round of stops.
His cause was helped further when second place man Brad Kesolowski was caught for speeding on the pit lane and had to re-start off the rear.
However, it was not clear sailing for Hamlin who had series champion and points leader Kevin Harvick on his bumper. As he drove into Turn 1 with three laps to run, Hamlin moved up a lane in the corner and Harvick lost his momentum.
If that was the on-track move that made the difference, his pit crew also deserved plenty of credit as they gained him five spots at the final stop.
Kurt Busch ran third, followed by Jeff Gordon (making his final All-Star appearance), Matt Kenseth and an impressive Kyle Busch, who was making his first start in a NASCAR Sprint Cup of the year after breaking his right leg and left foot in an XFINITY Series race at Daytona on Feb. 21.
RESULTS: Sprint All-Star Race – Charlotte Motor Speedway
| | | | | | | | |
| --- | --- | --- | --- | --- | --- | --- | --- |
| POS. | CAR # | DRIVER | MAKE | START | LAPS | LAPS LED | FINAL STATUS |
| 1 | 11 | Denny Hamlin | Toyota | 1 | 110 | 26 | Running |
| 2 | 4 | Kevin Harvick | Chevrolet | 20 | 110 | 0 | Running |
| 3 | 41 | Kurt Busch | Chevrolet | 16 | 110 | 24 | Running |
| 4 | 24 | Jeff Gordon | Chevrolet | 9 | 110 | 0 | Running |
| 5 | 20 | Matt Kenseth | Toyota | 17 | 110 | 0 | Running |
| 6 | 18 | Kyle Busch | Toyota | 19 | 110 | 0 | Running |
| 7 | 5 | Kasey Kahne | Chevrolet | 5 | 110 | 11 | Running |
| 8 | 22 | Joey Logano | Chevrolet | 11 | 110 | 0 | Running |
| 9 | 2 | Brad Keselowski | Ford | 3 | 110 | 49 | Running |
| 10 | 88 | Dale Earnhardt Jr | Chevrolet | 7 | 110 | 0 | Running |
| 11 | 47 | AJ Allmendinger | Chevrolet | 13 | 110 | 0 | Running |
| 12 | 15 | Clint Bowyer | Toyota | 4 | 110 | 0 | Running |
| 13 | 16 | Greg Biffle | Ford | 2 | 110 | 0 | Running |
| 14 | 43 | Aric Almirola | Ford | 8 | 110 | 0 | Running |
| 15 | 48 | Jimmie Johnson | Chevrolet | 12 | 110 | 0 | Running |
| 16 | 1 | Jamie McMurray | Chevrolet | 14 | 110 | 0 | Running |
| 17 | 19 | Carl Edwards | Toyota | 10 | 110 | 0 | Running |
| 18 | 31 | Ryan Newman | Chevrolet | 18 | 110 | 0 | Running |
| 19 | 14 | Tony Stewart | Chevrolet | 15 | 110 | 0 | Running |
| 20 | 10 | Danica Patrick | Chevrolet | 6 | 78 | 0 | Running |