Refuelling returns to F1 as part of big shake up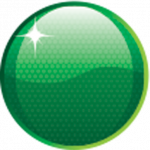 Refuelling is set to return to Formula 1 as part of a raft of changes set to be introduced for the 2017 season.
The return of refuelling, for the first time since 2009, was one of a number of topics debated to improve the sport's show at the latest meeting of the F1 Strategy Group this week.
As a result of the meeting, which included F1 tsar Bernie Ecclestone, FIA president Jean Todt and team principals, it was decided that refuelling will be permitted during races in 2017, but teams will be given a maximum fuel allowance.
Plans to see lap times drop by as much as six seconds with increased aerodynamics, wider tyres and lower car weights were also confirmed for the 2017 season.
The subject of noise featured in the discussions with members agreeing to the introduction of higher revving engines.
The quieter V6 hybrid power units have attracted plenty of criticism from fans since their introduction last year.
However, the current engine formula is set to remain for the foreseeable future.
The proposal to allow teams an allocation of five power units per season was rejected.
Meanwhile, teams will have more options in terms of tyres from next season with squads set to be able to select two from a choice of four dry tyre compounds for each race.
The proposals tabled will need to be ratified by the F1 Commission and the FIA World Motor Sport Council before they can become active.