Porsche unveils new GT3 racer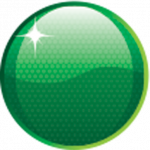 Porsche has unveiled its new customer specification 911 GT3 R which will be eligible for numerous international and domestic series', including the Bathurst 12 Hour and the Australian GT Championship.
Eligibility for Australian events will be determined by each event's or category's vehicle model year eligibility.
The unveiling occurred at one of the world's premier GT3 races, the Nurburgring 24 Hour, which gets underway later today.
Based on the 911 GT3 RS production sports car, the new GT3 specification race car has more than 368 kW (500 hp) with special attention paid to its lightweight design, better aerodynamic efficiency, reducing consumption, improved handling, further optimised safety as well as lowering service and spare parts costs.
On the previous version, the chassis has been lengthened by 8.3 centimetres for a more balanced weight distribution and more predictable handling particularly in fast corners. The lightweight body design of the 911 GT3 RS production sports car featuring intelligent aluminium-steel composite construction which has proven to be of benefit for the race car.
Stan Sport is the only way to watch every round of Speedseries. Click here for all the action streaming ad-free, live and on demand.
Powering the new 911 GT3 R is a cutting-edge non-turbo four-litre flat-six unit which is largely identical to the high-performance production engine of the road-legal 911 GT3 RS. Direct petrol injection, which operates at pressures up to 200 bar, as well as variable valve timing technology ensure a particularly efficient use of fuel.
The transmission is a sequential six-speed constant-mesh gearbox with paddle shift.
The GT3 R has adopted the concept of the centrally-positioned radiator, eliminating the side radiators. The position of the centre of gravity was improved and the radiator is better protected against collision damage, and the venting of hot air through louvers in the front cover.
Another bonus for endurance racing is that further-reinforced FT3 safety fuel cell was increased by twelve litres to now hold 120 litres, with the tank now featuring a fuel cut-off safety valve.
The new Porsche 911 GT3 R will be priced at €429,000 (approximately AUS$612,000) with deliveries from December.
VIDEO: The new Porsche 911 GT3 R
Technical description Porsche 911 GT3 R (991)
Single-seat customer race car based on the Porsche 911 GT3 RS
Engine
– Water-cooled six-cylinder boxer engine (rear mounted)
– 4,000 cm3; stroke 81.5 mm; bore 102 mm
– Output: over 368 kW (500 hp) subject to FIA BoP (air restrictor)
– Four-valve technology
– Direct fuel injection
– Dry sump lubrication
Transmission
– Porsche sequential six-speed constant-mesh gearbox
– Mechanical slip differential
– Pneumatic gear-shift activation (paddle shift)
Bodyshell
– Lightweight body featuring intelligent aluminium-steel composite design
– Integrated (welded) roll-cage according to FIA Appendix J
– Removable escape hatch in roof
– Lightweight exterior design:
– CFRP doors, rear cover, rear wing, wheel arches, front and rear fairing
– Polycarbonate glazing
– Removable polycarbonate door windows
– FT3 safety fuel cell, approx. 120 litres, with fuel cut off safety valve in accordance with FIA regulations
– Air jack system (four jacks)
Suspension
– Front axle McPherson strut, adjustable in height, camber and toe
– Wheel hubs with centre-lock wheel nuts
– Adjustable anti-roll bar blades (left and right)
– Power-assisted steering with electro-hydraulic pressure feed
Rear axle
– Multilink independent rear suspension, adjustable in height, camber, toe
– Wheel hubs with centre-lock wheel nuts
– Adjustable anti-roll bar blades (left and right)
Brake system
Two separate brake circuits for front and rear axles; adjustable by driver via brake balance bar system
Front axle
– Six-piston aluminium monobloc racing brake calliper
– Ventilated and grooved steel brake disc, D = 380 mm, aluminium disc bell
Rear axle
– Four-piston aluminium monobloc racing brake calliper
– Ventilated and grooved steel brake disc, D = 372 mm, aluminium disc bell
Wheels/tyres
Front axle
– One-piece BBS alloy wheels according to Porsche specification and design, 12.0J x 18 offset 17, tyre dimension: 300/650-18 front; 13J x 18 offset 37.5, tyre dimension: 310/710-18 rear
Electrics
– COSWORTH power module IPS32
– Race ABS
– Traction control
Weight/dimensions
– Total weight: ca. 1,220 kg (subject to BoP)
– Overall length: 4,604 mm
– Overall width front axle: 1,975 mm
– Overall width rear axle: 2,002 mm
– Wheelbase: 2,463 mm
Car price
429,000 Euros plus country-specific VAT