All-female team targets 2016 Indy 500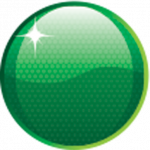 A newly founded all-female team has launched plans to compete in IndyCar's showpiece Indianapolis 500 next year.
Grace Autosport, led by former Chrysler marketing director Beth Paretta, revealed the project in a press conference at Indianapolis Motor Speedway on Friday.
The team has assembled a squad featuring females in all senior roles led by team principal Paretta aerodynamicist and race engineer Catherine Crawford, and design engineer Jessica Rowe.
Grace Autosport intends to make its race debut at the 100th running of the Indy 500 next year with a long term goal of competing in the IndyCar Series on a full-time basis.
Team principal Paretta says the project is key to raising the profile of women in motorsport.
Stan Sport is the only way to watch every round of the INDYCAR SERIES. Click here for all the action streaming ad-free, live and on demand.
"This is a very visible campaign for women's empowerment," said Paretta.
"Motor racing is one of the few sports where men and women can compete side by side and win."
"We will work hard to compete at the highest level, and our goal is that, by the end of the decade, a woman's face will grace the Borg-Warner Trophy (for winning the '500')."
Experienced British single seater driver Katherine Legge has already put pen to paper to join the squad.
"What we're trying to do is make it a positive thing, get rid of the stigma of being a woman in motorsport and make it something that everybody is very proud of," Legge said.
"It's going to be very successful. So I'm very much looking forward to the challenge to seeing it from the beginning, from an idea, kind of turn out and bloom into something very special."
Paretta confirmed the team, which hopes to initially partner with an existing IndyCar squad, is close to unveiling a sponsor for the project.