James Davison confirmed for Indy 500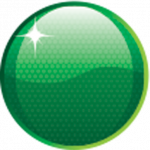 Australian James Davison will start in his second Indianapolis 500 after it was confirmed during the fourth practice session for the May 24 showpiece.
Tristan Vautier stepped into the #19 Dale Coyne Racing entry in Practice 4 finishing 24th fastest and will qualify the car on the weekend.
The arrangement has been made as Davison is committed to the Pirelli World Challenge round in Canada this weekend where he will handle the #33 Nissan GT Academy GT-R NISMO GT3.
Davison had completed plenty of mileage in the #19 IndyCar in Practice 2 and 3 earlier in the week, the latter when he finished fourth fastest after the six-hour session.
The 28-year-old made his Indy 500 debut last year after sealing an 11th hour deal before he finished a commendable 16th.
Vautier logged 93 laps in Practice 4 with his fastest lap of the 4km oval registered at 225.40 (362.74).