Cameron Waters sets pace in Dunlop practice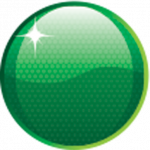 Dunlop Series championship contender Cameron Waters continued his domination of the category as he set a blistering pace in Winton practice.
The Prodrive Racing Australia driver topped both 40 minute sessions with his best time of 1:24.41s arriving in the second of two outings at the Victorian circuit.
Waters, who recorded a clean sweep of victories last time out at Perth, had been occupying seventh before an impressive late run saw him shoot to the top of the times.
Jack Le Brocq emerged in second spot although the Matt White Motorsport driver was 0.4s adrift of Waters.
Andrew Jones ended the day in third for Brad Jones Racing having sat at the top for much of the second practice session.
Perth pole position winner Chris Pither was fourth while James Golding put in a strong showing to post the fifth quickest time.
Kiwi Simon Evans showcased encouraging pace to post the sixth fastest time, while fellow countryman Ant Pedersen was seventh overall having set his fastest lap in the opening run.
Experienced V8 Supercar driver Paul Morris, Aaren Russell and Garry Jacobsen rounded out the top 10.
Meanwhile, reigning champion Paul Dumbrell couldn't match the front runners with his best time, set in Practice 1, only good enough for 11th position overall.
Result: Dunlop Series Practice 2, Winton
| | | | | | |
| --- | --- | --- | --- | --- | --- |
| 1 | TEAM ENZED PRA | Cameron Waters | Ford Falcon FG | 1:24.40 | |
| 2 | MW Motorsport | Jack Le Brocq | Ford Falcon FG | 1:24.88 | 00.47 |
| 3 | Brad Jones Racing | Andrew Jones | Holden Commodore VE2 | 1:24.94 | 00.53 |
| 4 | Ice Break Racing | Chris Pither | Ford Falcon FG | 1:25.13 | 00.72 |
| 5 | Gippsland Body Building GRM | James Golding | Holden Commodore VE2 | 1:25.17 | 00.76 |
| 6 | Super Black Racing | Simon Evans | Ford Falcon FG | 1:25.23 | 00.83 |
| 7 | United Racing | Paul Morris | Ford Falcon FG | 1:25.42 | 01.01 |
| 8 | Plus Fitness / Go Karts Go | Aaren Russell | Ford Falcon FG | 1:25.48 | 01.07 |
| 9 | Eggleston Motorsport | Garry Jacobson | Holden Commodore VE2 | 1:25.56 | 01.15 |
| 10 | Eggleston Motorsport | Ant Pedersen | Holden Commodore VE2 | 1:25.57 | 01.17 |
| 11 | Eggleston Motorsport | Paul Dumbrell | Holden Commodore VE2 | 1:25.60 | 01.19 |
| 12 | Hayman Reese Racing | Jesse Dixon | Ford Falcon FG | 1:25.61 | 01.20 |
| 13 | THR Developments/SA Racing | Taz Douglas | Holden Commodore VE2 | 1:25.67 | 01.26 |
| 14 | PAYCE | Macauley Jones | Holden Commodore VE2 | 1:25.69 | 01.28 |
| 15 | Alphabet / Bursons Auto Parts | Josh Kean | Holden Commodore VE2 | 1:25.83 | 01.43 |
| 16 | Davbridge Constructions | Shae Davies | Ford Falcon FG | 1:25.90 | 01.50 |
| 17 | iseek Racing | Todd Hazelwood | Ford Falcon FG | 1:26.21 | 01.80 |
| 18 | Matt Hansen Racing | Matt Hansen | Holden Commodore VE2 | 1:26.22 | 01.81 |
| 19 | Arcoplate / Penrite | Kurt Kostecki | Holden Commodore VE2 | 1:26.95 | 02.54 |
| 20 | Challenger / Simplex | Brett Hobson | Holden Commodore VE2 | 1:26.97 | 02.56 |
| 21 | THR Developments/SA Racing | Jason Leoncini | Holden Commodore VE2 | 1:27.02 | 02.62 |
| 22 | Cavalier Homes/Falcon Spares | Matthew Chahda | Ford Falcon FG | 1:27.08 | 02.67 |
| 23 | Street Fighter Performance | Dan Day | Ford Falcon FG | 1:27.21 | 02.80 |
| 24 | Fujitsu Racing | Renee Gracie | Ford Falcon FG | 1:27.83 | 03.42 |
| 25 | Bryce Fullwood Racing | Bryce Fullwood | Holden Commodore VE | 1:27.90 | 03.49 |
| 26 | Rsport Race Engineering | Phil Woodbury | Holden Commodore VE2 | 1:28.73 | 04.32 |
Result: Dunlop Series Practice 1, Winton 
| | | | | | |
| --- | --- | --- | --- | --- | --- |
| 1 | TEAM ENZED PRA | Cameron Waters | Ford Falcon FG | 1:24.79 | |
| 2 | Ice Break Racing | Chris Pither | Ford Falcon FG | 1:25.20 | 00.41 |
| 3 | Brad Jones Racing | Andrew Jones | Holden Commodore VE2 | 1:25.27 | 00.47 |
| 4 | Eggleston Motorsport | Ant Pedersen | Holden Commodore VE2 | 1:25.40 | 00.61 |
| 5 | Eggleston Motorsport | Paul Dumbrell | Holden Commodore VE2 | 1:25.59 | 00.80 |
| 6 | United Racing | Paul Morris | Ford Falcon FG | 1:25.63 | 00.83 |
| 7 | MW Motorsport | Jack Le Brocq | Ford Falcon FG | 1:25.67 | 00.88 |
| 8 | THR Developments/SA Racing | Taz Douglas | Holden Commodore VE2 | 1:25.69 | 00.90 |
| 9 | PAYCE | Macauley Jones | Holden Commodore VE2 | 1:25.76 | 00.96 |
| 10 | Eggleston Motorsport | Garry Jacobson | Holden Commodore VE2 | 1:25.90 | 01.11 |
| 11 | Super Black Racing | Simon Evans | Ford Falcon FG | 1:26.00 | 01.21 |
| 12 | iseek Racing | Todd Hazelwood | Ford Falcon FG | 1:26.19 | 01.40 |
| 13 | Gippsland Body Building GRM | James Golding | Holden Commodore VE2 | 1:26.29 | 01.50 |
| 14 | Alphabet / Bursons Auto Parts | Josh Kean | Holden Commodore VE2 | 1:26.32 | 01.53 |
| 15 | Cavalier Homes/Falcon Spares | Matthew Chahda | Ford Falcon FG | 1:26.67 | 01.87 |
| 16 | Davbridge Constructions | Shae Davies | Ford Falcon FG | 1:26.67 | 01.88 |
| 17 | Hayman Reese Racing | Jesse Dixon | Ford Falcon FG | 1:26.94 | 02.14 |
| 18 | Plus Fitness / Go Karts Go | Aaren Russell | Ford Falcon FG | 1:27.13 | 02.33 |
| 19 | Street Fighter Performance | Dan Day | Ford Falcon FG | 1:27.14 | 02.34 |
| 20 | Matt Hansen Racing | Matt Hansen | Holden Commodore VE2 | 1:27.27 | 02.48 |
| 21 | Arcoplate / Penrite | Kurt Kostecki | Holden Commodore VE2 | 1:27.29 | 02.50 |
| 22 | Fujitsu Racing | Renee Gracie | Ford Falcon FG | 1:27.64 | 02.85 |
| 23 | THR Developments/SA Racing | Jason Leoncini | Holden Commodore VE2 | 1:27.70 | 02.90 |
| 24 | Challenger / Simplex | Brett Hobson | Holden Commodore VE2 | 1:27.83 | 03.03 |
| 25 | Rsport Race Engineering | Phil Woodbury | Holden Commodore VE2 | 1:27.87 | 03.08 |
| 26 | Battery World Racing | Aaron McGill | Holden Commodore VE2 | 1:29.48 | 04.68 |
| 27 | Bryce Fullwood Racing | Bryce Fullwood | Holden Commodore VE2 | 1:29.97 | 05.18 |