Castroneves flips during Indy practice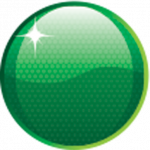 Helio Castroneves has walked away from a spectacular crash during practice for the Indianapolis 500, when he flipped his car after making contact with the wall after Turn 1.
After being the pace setter the day prior, the three-time Indy 500 winner lost control in the middle of the turn. The car spun backwards into the wall and then got air underneath it and flipped before landing on its wheels.
Safety crews were quickly on the scene and after communicating with Castroneves he removed himself from the wreckage unassisted. He was then taken to the infield medical centre for further evaluation.
"The car was really good and I am very blessed. Unfortunately, I still do not understand what happened," Castroneves said.
"I got loose in Turn 1 and spun out. The good news is the impact wasn't very strong and the landing was smooth as well. In all aspects, I have to say I was very lucky there was no big shunt.
"The accident was most impressive, but the good news is I am feeling very good. This just set us back one day."
Relieved that his driver was uninjured in the crash, team owner and race strategist for Castroneves, Roger Penske, said his team will be looking further into the incident.
"We're playing with new areas from the aerodynamic standpoint, and of course, going backwards at that speed, you don't know what kind of lift it had," said Penske.
"But, obviously, it got airborne, which we were surprised (about). We'll take a good look at it."
It was the first actual crash of the month with more than 3,100 laps recorded.
The accident came as IndyCar docked Castroneves eight series points for his role in the turn one incident seconds after the start of the Indy road course race last weekend.
VIDEO: Castroneves flips at Indy