James Davison closing on Indy 500 return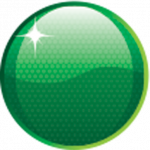 Australian James Davison is closing on a return to the Indianapolis 500 after turning laps with Dale Coyne Racing on the second day of practice.
The 28-year-old has been one of three drivers linked to the third Coyne seat in recent days, with Vitor Meira and Katherine Legge also chasing funding to secure the drive.
Davison finished 33rd of the 34 cars that took part in the second round of practice, completing a 'refresher' outing at the speedway which requires 15 laps to be turned under 215mph.
A deal for Davison to race in the 500 is expected to be announced as soon as Wednesday.
"It's a fantastic feeling to be back in an Indy car at the Indianapolis Motor Speedway," he said.
"It was the windiest conditions I have driven in. I was quite fortunate last year to drive in very ideal conditions, so there was a lot more movement in the car than I had experienced before.
"We were regulated to run under 215 (mph) and I'm just really looking forward to getting on with our proper program tomorrow."
The cousin of V8 Supercars star Will Davison completed an 11th-hour deal to run the Always Evolving entry for KV Racing at The Brickyard last year.
Davison did a solid job to finish 16th in what is regarded as one of the toughest races in the world.
The Florida-based Davison competes full-time in the United SportsCar Series with TRG Aston Martin and the Pirelli World Challenge with Nissan.
The latter commitment could provide an extra hurdle to his Indy efforts.
Davison is set to race the Always Evolving Nissan at Canadian Tire Motorsport Park this weekend, meaning he would require a replacement driver for Indy 500 qualifying.
Will Power is currently the only Australian confirmed for the Indy 500, with Ryan Briscoe without a drive for the first time since 2006.