CAMS parks Gold Star as F3 fields dwindle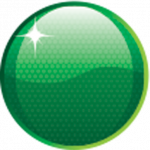 The Confederation of Australian Motor Sport will not award its long-running Gold Star this season.
First awarded in 1957, the Gold Star has been given to the winner of the Formula 3 Australian Drivers' Championship over the last 10 years.
CAMS says it has elected to pull the honour due to a lack of competitor numbers.
The opening round of the season at Sandown last month saw just eight cars take the start, while only seven cars currently have confirmed drivers for Phillip Island later this month.
"A recent CAMS review of criteria has determined that for the CAMS Gold Star to be awarded, a minimum number of entrants is required at each round of the Championship in which the CAMS Gold Star is contested," read a CAMS statement.
"As a result the CAMS Gold Star will not be contested in the Formula 3 Championship in 2015."
While its new self-run open-wheel category, Formula 4, will kick-off its inaugural season in July, CAMS insists it will work towards reinstating the Gold Star to F3 in future years.
"The CAMS Gold Star will remain one of CAMS' most highly valued and prestigious Championships," the statement continued.
"There is little doubt that the Gold Star has a great history and the many great Australian drivers that have won the Gold Star is something that CAMS wishes to preserve.
"CAMS remains committed to working with the management of the Australian Formula 3 Championship to ensure the ongoing viability and success of this category and CAMS will work with Formula 3 management with the aim of reinstating the CAMS Gold Star to the category in the future."
The parking of the Gold Star has come just over 12 months after CAMS signed a new three-year Category Management Agreement with Formula 3 Management Pty Ltd.
A statement from F3M boasted of the category's competitive nature over recent seasons while stressing a desire to hear more from CAMS on plans for its future.
"Formula 3 has for many years identified the weakness of open wheeled racing in this country and was heartened by CAMS endorsement of the FIA's open wheel pathway from F4 to F3," it read in part.
"Formula 3 Management and its competitors now await eagerly the CAMS vision to ensure young Australian drivers are able to embrace the FIA pathway.
"It will be good for CAMS to give support and encouragement to current drivers and teams to ensure viability and stability well into the future.
"CAMS have stated on record that they have a plan to assist and build Formula 3 in Australia moving forward.
"Formula 3 Management and all members of the F3 family look forward to hearing this vision and working to grow open wheel racing in Australia in the future."
Honour Roll – CAMS Gold Star winners, 1957-2014
| Year | Driver | Vehicle |
| --- | --- | --- |
| 1957 | Lex Davison | Ferrari |
| 1958 | Stan Jones | Maserati 250F |
| 1959 | Len Lukey | Cooper-Climax |
| 1960 | Alec Mildren | Cooper-Maserati |
| 1961 | Bill Patterson | Cooper-Climax |
| 1962 | Bib Stillwell | Cooper-Climax |
| 1963 | Bib Stillwell | Repco-Brabham-Climax |
| 1964 | Bib Stillwell | Repco-Brabham-Climax |
| 1965 | Bib Stillwell | Repco-Brabham-Climax |
| 1966 | Spencer Martin | Repco-Brabham |
| 1967 | Spencer Martin | Repco-Brabham |
| 1968 | Kevin Bartlett | Brabham-Alfa |
| 1969 | Kevin Bartlett | Mildren-Alfa |
| 1970 | Leo Geoghegan | Lotus-Waggott |
| 1971 | Max Stewart | Mildren-Waggott |
| 1972 | Frank Matich | Matich-Repco |
| 1973 | John McCormack | Elfin MR5-Repco |
| 1974 | Max Stewart | Lola T330 |
| 1975 | John McCormack | Elfin MR6 |
| 1976 | John Leffler | Lola T400 |
| 1977 | John McCormack | McLaren M23 |
| 1978 | Graham McRae | McRae GM3 |
| 1979 | Johnnie Walker | Lola T332 |
| 1980 | Alfredo Costanzo | Lola T430 |
| 1981 | Alfredo Costanzo | McLaren M26 |
| 1982 | Alfredo Costanzo | Tiga |
| 1983 | Alfredo Costanzo | Tiga |
| 1984 | John Bowe | Ralt RT4 |
| 1985 | John Bowe | Ralt RT4 |
| 1986 | Graham Watson | Ralt RT4 |
| 1987 | David Brabham | Ralt RT30 |
| 1988 | Rohan Onslow | Cheetah Mk8 |
| 1989 | Rohan Onslow | Ralt RT20 |
| 1990 | Simon Kane | Ralt RT21 |
| 1991 | Mark Skaife | SPA 003 |
| 1992 | Mark Skaife | SPA 003 |
| 1993 | Mark Skaife | Lola T91/50 |
| 1994 | Paul Stokell | Reynard 91D |
| 1995 | Paul Stokell | Reynard 91D |
| 1996 | Paul Stokell | Reynard 91D |
| 1997 | Jason Bright | Reynard 91D |
| 1998 | Scott Dixon | Reynard 92D |
| 1999 | Simon Wills | Reynard 94D |
| 2000 | Simon Wills | Reynard 94D |
| 2001 | Rick Kelly | Reynard 94D |
| 2002 | Will Power | Reynard 94D |
| 2003 | Daniel Gaunt | Reynard 96D |
| 2004 | Neil McFayden | Reynard 96D |
| 2005 | Aaron Caratti | Dallara F304 Sodemo-Renault |
| 2006 | Ben Clucas | Dallara F304 Spiess Opel |
| 2007 | Tim Macrow | Dallara F304 Spiess Opel |
| 2008 | James Winslow | Dallara F307 HWA Mercedes-Benz |
| 2009 | Joey Foster | Dallara F307 HWA Mercedes-Benz |
| 2010 | Ben Barker | Dallara F307 HWA Mercedes-Benz |
| 2011 | Chris Gilmour | Dallara F307 HWA Mercedes-Benz |
| 2012 | James Winslow | Dallara F307 HWA Mercedes-Benz |
| 2013 | Tim Macrow | Dallara F307 HWA Mercedes-Benz |
| 2014 | Simon Hodge | Mygale M11-Mercedes-Benz |