Red Bull: Audi is coming or we are out of F1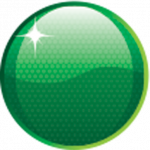 Red Bull has issued another warning it will quit Formula 1 with Helmut Marko claiming the team will only remain if they can be competitive, or if Audi joins forces.
The former world champion squad has struggled to match recent heights having been hit with a string of performance and reliability concerns caused by its Renault hybrid power unit.
Red Bull has not hidden its frustration with partner Renault this season having offered a quit threat earlier this year.
However, the squad's motorsport advisor Marko has again voiced the team's power unit frustrations, suggesting a possible arrival of Audi as a partner would prevent Red Bull leaving the sport.
Talk of the German manufacturer embarking on an F1 project has ramped up in recent months following the departure of the Volkswagen Group's chairman Ferdinand Piech in January.
Red Bull has a binding contactual agreement to compete in F1 until 2020, while its engine deal with Renault concludes at the end of 2016.
"If we don't have a competitive engine in the near future, then either Audi is coming or we are out," said Marko.
"The VW Group first has to sort out, who will run the brand of VW, and when they have sorted all these things maybe then they can think about what they are doing in motorsport."
Amid the speculation, Audi has so far denied any plans that the manufacturer is plotting an entry into F1, although new CEO Rupert Stadler has gone on record to say it could be a future option.
"In life you must keep things open," Stadler told British Motoring magazine Auto Express.
"We're already well stuffed with successful motorsport projects. But with F1, wait and see.
"It's an option for Audi. Not at this moment, perhaps. But it is still an option."
The manufacturer currently operates programs in the FIA World Endurance Championship and DTM touring car series.