Power scores slashing Indy road course victory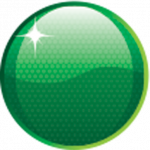 Will Power ignited his IndyCar series claims by becoming the fifth different winner in as many races with a sublime performance in the Angie's List Grand Prix of Indianapolis.
Controlling the 82-lap race from pole position, Power was able to put together the perfect race as he surged back into calculations in defence of his maiden series title last year.
After leading 65 laps on the 3.9km circuit, Power guided his Penske Chevrolet to a 1.5s win over a resurgent Graham Rahal who emerged as the surprise contender from the Honda-powered brigade.
Rahal's result was helped when he leap-frogged Simon Pagenaud in the first round of scheduled pit stops to move into second place.
Series leader Juan Montoya withstood a late charge from Sebastien Bourdais to finish third.
Stan Sport is the only way to watch every round of the INDYCAR SERIES. Click here for all the action streaming ad-free, live and on demand.
The top 10 were completed by Charlie Kimball in fifth, Helio Castroneves, Tony Kanaan, Stefano Coletti, Takuma Sato and Scott Dixon.
Despite his seemingly invincible position, Power was told to conserve fuel during his last stint.
"That's the most physical race I think I've ever done. It just didn't stop," Power said.
"I'm pretty happy for the Verizon guys, it's pretty special to win here."
The race began under controversial circumstances as the field swept into turn 1 with Castroneves tapping Dixon's Ganassi machine which triggered a multiple car melee.
Castroneves made a good fist of the recovery to return deep into the top 10, although the Team Penske veteran has now lost valuable ground to Montoya in the points race.
The Brazilian has slipped to third with Power shooting from fifth to second, only five points adrift of Montoya heading into the Indianapolis 500 in two weeks.
Pagenaud was a non-finisher after his team told him to switch to emergency mode on his ECU (Engine Control Unit).
He ultimately rolled into the pits with terminal problems on lap 25 which has seen him slip to 10th in the points standings.
See below for full results
| Pos. | Car # | Driver | Manufacturer | Laps | Running / Reason Out |
| --- | --- | --- | --- | --- | --- |
| 1 | 1 | Will Power | Chevrolet | 82 | Running |
| 2 | 15 | Graham Rahal | Honda | 82 | Running |
| 3 | 2 | Juan Pablo Montoya | Chevrolet | 82 | Running |
| 4 | 11 | Sebastien Bourdais | Chevrolet | 82 | Running |
| 5 | 83 | Charlie Kimball | Chevrolet | 82 | Running |
| 6 | 3 | Helio Castroneves | Chevrolet | 82 | Running |
| 7 | 10 | Tony Kanaan | Chevrolet | 82 | Running |
| 8 | 4 | Stefano Coletti (R) | Chevrolet | 82 | Running |
| 9 | 14 | Takuma Sato | Honda | 82 | Running |
| 10 | 9 | Scott Dixon | Chevrolet | 82 | Running |
| 11 | 28 | Ryan Hunter-Reay | Honda | 82 | Running |
| 12 | 5 | James Hinchcliffe | Honda | 82 | Running |
| 13 | 26 | Carlos Munoz | Honda | 82 | Running |
| 14 | 20 | Luca Filippi | Chevrolet | 82 | Running |
| 15 | 98 | Gabby Chaves (R) | Honda | 82 | Running |
| 16 | 27 | Marco Andretti | Honda | 82 | Running |
| 17 | 8 | Sebastian Saavedra | Chevrolet | 82 | Running |
| 18 | 7 | James Jakes | Honda | 81 | Running |
| 19 | 18 | Carlos Huertas | Honda | 81 | Running |
| 20 | 21 | Josef Newgarden | Chevrolet | 81 | Running |
| 21 | 6 | JR Hildebrand | Chevrolet | 81 | Running |
| 22 | 19 | Francesco Dracone (R) | Honda | 80 | Running |
| 23 | 41 | Jack Hawksworth | Honda | 69 | Running |
| 24 | 25 | Justin Wilson | Honda | 68 | Mechanical |
| 25 | 22 | Simon Pagenuad | Chevrolet | 57 | Mechanical |
Points standings
| | | |
| --- | --- | --- |
| 1 | Juan Pablo Montoya | 171 |
| 2 | Will Power | 166 |
| 3 | Hélio Castroneves | 161 |
| 4 | Scott Dixon | 144 |
| 5 | Graham Rahal | 144 |
| 6 | Tony Kanaan | 136 |
| 7 | Josef Newgarden | 129 |
| 8 | James Hinchcliffe | 129 |
| 9 | Sébastien Bourdais | 123 |
| 10 | Simon Pagenaud | 101 |
| 11 | Carlos Muñoz | 101 |
| 12 | Ryan Hunter-Reay | 100 |
| 13 | Marco Andretti | 95 |
| 14 | Charlie Kimball | 89 |
| 15 | Luca Filippi | 85 |
| 16 | James Jakes | 75 |
| 17 | Takuma Sato | 72 |
| 18 | Gabby Chaves | 71 |
| 19 | Stefano Coletti | 65 |
| 20 | Jack Hawksworth | 64 |
| 21 | Simona de Silvestro | 44 |
| 22 | Francesco Dracone | 38 |
| 23 | Sage Karam | 35 |
| 24 | Sebastian Saavedra | 33 |
| 25 | Carlos Huertas | 31 |
| 26 | Conor Daly | 13 |
| 27 | Rodolfo González | 10 |
| 28 | J.R. Hildebrand | 9 |
| 29 | Justin Wilson | 6 |