Paddon/Kennard coast to Otago Rally win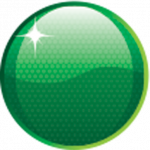 Kiwi Hyundai World Rally Team driver Hayden Paddon scored a commanding win in the Stadium Cars Otago International Classic Rally.
Paddon and his regular co-driver John Kennard crewed a BDA to a crushing win by more than 11 minutes, taking all but one of the 16 special stages.
They also claimed the win in the New Zealand Rally Championship section of the event which had not been before in a two-wheel-drive car for almost 30 years.
Marcus van Klink was second in a Mazda RX7 while Scottish star Alister McRae took third in a Ford Escort RS1800 after dropping a place over the final day's seven stages.
"First and foremost we enjoyed ourselves and came here and had a lot of fun, so the result is a bonus," Paddon said.
"Initially we were only chasing the classic win, but after the last service when the overall gap was down to 17 seconds we thought that we'd have to have a bit of a huff and puff and actually try from here.
"We pushed hard in the last two stages and managed to get the win in both events, which is great.
"It's not a World Rally Car and it's not a world rally, but at the end of the day it's still a good result and hopefully it will give us some confidence in the WRC events coming up after the wretched luck we've had recently.
Paddon now heads to Poland to test for the Hyundai factory team, ahead of the next round of the World Rally Championship in June.
A potential second place for McRae was lost on the second stage of the final day when a wrong pace-note saw him go off the road and hit a bank, puncturing a tyre.
"I had it noted as a flat left over crest. It wasn't," McRae said.
Dunedin's Allan Dippie took fourth place in his Porsche 911 Carrera RS, while Australian Grant Walker round out the top five in a Ford Escort RS1800.
Only 14 of the original 30 starters in the classic event made it through all the stages, proving that the Otago Rally is still one of the most hard-fought, and challenging, events in New Zealand.