CAMS assisting police after child killed at rally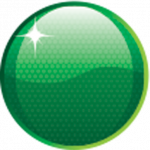 CAMS will assist police after a six-year-old child was killed when a competitor crashed into spectators at a round of the Western Australian Rally Championship.
A six-year-old died while two other children were injured in the horrific crash during the Donnelly Rally, 280km outside Perth.
Details of how the crash occurred are not known however CAMS has issued a brief statement on the tragedy.
CAMS chief executive Eugene Arocca said the thoughts are with the family of the young child.
"This is a sad and tragic incident and we extend our deepest sympathies to all involved," Arocca said.
The two other spectators were flown to a Perth hospital for treatment.
CAMS will assist WA Police with investigations.