Ricciardo: Red Bull situation not out of control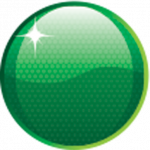 Daniel Ricciardo believes Red Bull Racing's current plight is not beyond repair despite further Renault reliability concerns at Barcelona.
The Australian has endured a difficult start to his second season at the former world champion outfit which has been plagued by a string of Renault power unit failures.
Ricciardo is now onto his fourth and final engine of his season allocation after a repaired power unit failed during Friday practice ahead of this weekend's Spanish Grand Prix.
Last year's three-time grand prix winner now faces a situation where another engine failure will see him incur a 10 place grid penalty.
Although frustrated by the reliability issues, Ricciardo says Red Bull and Renault's increasingly fragile relationship is not out of control.
"This is where a top team gets their respect – in such times," said Ricciardo in an interview on the official Formula 1 website.
"And this is where I understand if they really are a top team. If you are a top team you deal with your bad days professionally.
"Yes, in the media there have been a few things said, but behind it all – when I am in the factory – they all still have a target in mind – and that is winning again. It is not getting out of control."
Having completed just 13 laps in practice, Ricciardo is on the back foot heading into qualifying but the 25-year-old has been encouraged by a host of aerodynamic upgrades to his RB11.
"This weekend should be the first race where we can race the chassis set-up as we like it – and then let's see where we are. It should put us closer," added Ricciardo.