Power nabs Indy road course pole with record lap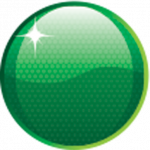 Penske gun Will Power pulled out record laps to claim the top spot in qualifying for the second running of the Angie's List Grand Prix of Indianapolis.
Covering the 14-turn, 3.9km road course, Power topped the Fast Six in 1:09.48s.
Scott Dixon (1:09.72s) continued his slick qualifying form to claim his third consecutive front row start in second for Chip Ganassi while Penske's Helio Castroneves and Juan Montoya are next on the second row.
"To have a pole here at Indianapolis – at this track – is just such a great feeling and I felt like I was strong all week (in three practice sessions)," Power said.
"I just missed out on pole at Barber (Alabama on April 25) so I was pretty determined today and the guys did a great job with the car."
Stan Sport is the only way to watch every round of the INDYCAR SERIES. Click here for all the action streaming ad-free, live and on demand.
Simon Pagenaud sees four Penske cars in the top five with Dixon's team-mate Tony Kanaan to start out of sixth for the 82-lap race.
Earlier Dixon had ensured KV Racing's Sebastien Bourdais would miss a berth in the Fast Six with the Frenchman to start from seventh.
Power had been dominant from the start of qualifying on his way to eclipsing Pagenaud's record from last year of 1:09.6716s which he converted to victory in the inaugural race.
The reigning Verizon IndyCar Series champion Power has now recorded 38 poles which sees him placed sixth on the all-time qualifying list.
Sebastian Saavedra will start from eighth with Luca Filippi and rookie Stefano Coletti completing the top 10.
Jack Hawksworth is the fastest Honda runner and will start from 11th.
See below for full Indianapolis road course qualifying
| Pos | Car No. | Driver | Manufacturer | Time | Speed | Round |
| --- | --- | --- | --- | --- | --- | --- |
| 1 | 1 | Will Power | Chevrolet | 1:09.48s | 126.357mph | Firestone Fast Six |
| 2 | 9 | Scott Dixon | Chevrolet | 1:09.71 | 125.946 | Firestone Fast Six |
| 3 | 3 | Helio Castroneves | Chevrolet | 1:09.73 | 125.904 | Firestone Fast Six |
| 4 | 2 | Juan Pablo Montoya | Chevrolet | 1:09.80 | 125.781 | Firestone Fast Six |
| 5 | 22 | Simon Pagenaud | Chevrolet | 1:09.87 | 125.665 | Firestone Fast Six |
| 6 | 10 | Tony Kanaan | Chevrolet | 1:10.27 | 124.940 | Firestone Fast Six |
| 7 | 11 | Sebastien Bourdais | Chevrolet | 1:10.02 | 125.393 | Round 2 / Top 12 |
| 8 | 8 | Sebastian Saavedra | Chevrolet | 1:10.15 | 125.153 | Round 2 / Top 12 |
| 9 | 20 | Luca Filippi | Chevrolet | 1:10.19 | 125.082 | Round 2 / Top 12 |
| 10 | 4 | Stefano Coletti (R) | Chevrolet | 1:10.36 | 124.778 | Round 2 / Top 12 |
| 11 | 41 | Jack Hawksworth | Honda | 1:10.45 | 124.623 | Round 2 / Top 12 |
| 12 | 21 | Josef Newgarden | Chevrolet | 1:10.83 | 123.961 | Round 2 / Top 12 |
| 13 | 5 | James Hinchcliffe | Honda | 1:10.62 | 124.320 | Qual / Group 1 |
| 14 | 83 | Charlie Kimball | Chevrolet | 1:10.50 | 124.539 | Qual / Group 2 |
| 15 | 6 | JR Hildebrand | Chevrolet | 1:10.63 | 124.301 | Qual / Group 1 |
| 16 | 98 | Gabby Chaves (R) | Honda | 1:10.52 | 124.495 | Qual / Group 2 |
| 17 | 15 | Graham Rahal | Honda | 1:10.64 | 124.284 | Qual / Group 1 |
| 18 | 25 | Justin Wilson | Honda | 1:10.57 | 124.408 | Qual / Group 2 |
| 19 | 28 | Ryan Hunter-Reay | Honda | 1:10.83 | 123.957 | Qual / Group 1 |
| 20 | 7 | James Jakes | Honda | 1:10.67 | 124.236 | Qual / Group 2 |
| 21 | 26 | Carlos Munoz | Honda | 1:10.87 | 123.879 | Qual / Group 1 |
| 22 | 14 | Takuma Sato | Honda | 1:10.73 | 124.124 | Qual / Group 2 |
| 23 | 18 | Carlos Huertas | Honda | 1:12.50 | 121.103 | Qual / Group 1 |
| 24 | 27 | Marco Andretti | Honda | 1:11.16 | 123.383 | Qual / Group 2 |
| 25 | 19 | Francesco Dracone (R) | Honda | 1:12.58 | 120.973 | Qual / Group 2 |