Rosberg sets pace as engine issues halt Ricciardo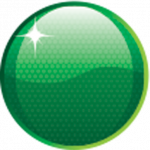 Mercedes outlined their pace advantage ahead of the Spanish Grand Prix as Nico Rosberg edged Lewis Hamilton to the fastest time in Friday practice.
The Silver Arrows drivers traded times in both 90 minute sessions with Rosberg setting the quickest time of the day to top Practice 1.
Rosberg's 1:26.828s effort came in a session where he received an official reprimand for a pitlane infringement.
Although Hamilton topped the second session, the reigning world champion was unable to eclipse his team-mate's P1 time, falling just 0.030s shy of the German.
The pair proved to be in a class of their own with Ferrari's Sebastian Vettel and Kimi Raikkonen the best of the rest in third and fourth overall.
Vettel was almost half a second adrift of Rosberg's session best.
It proved to be another difficult day for Daniel Ricciardo with the Australian limited to only 13 laps due to engine issues.
The Red Bull Racing driver was forced to sit out the majority of the second session after his RB11 underwent an engine change.
Ricciardo will not incur a grid drop penalty as his team elected to run a repaired Renault engine from China in Practice 1, which was then replaced by the fourth and final power unit of the driver's season allocation.
With the FIA set to reject a proposal to allow teams to use five engines per season before receiving a penalty, Red Bull boss Christian Horner expects Ricciardo will receive 10 place grid drop this year.
"I hope we can get through this weekend and Monaco as that is last place you want to take a penalty in Monaco," said Horner.
"This is the fourth engine in five races, it is not going to be too long (before we get a penalty)."
Ricciardo's troubles aside, team-mate Daniil Kvyat was fifth fastest showing encouraging signs for the Milton Keynes squad, while Toro Rosso's Max Verstappen was sixth quickest.
McLaren ended the day on relative high note with Jenson Button seventh fastest in second practice with team-mate Fernando Alonso just outside the top 10 in 11th position.
Practice was devoid of many incidents although there just one stoppage in Practice 2 when bodywork from Romain Grosjean's Lotus came loose from the rear of his car on the start/finish straight.
The opening practice saw Williams, Lotus and Sauber deploy test drivers with Susie Wolff, Jolyon Palmer and Raffaele Marciello all cutting laps.
GP2 star Marciello emerged quickest of the trio as he pipped Palmer to 12th, while Wolff was 2.8s slower than Rosberg in 14th position.
Result: Formula 1 Spanish Grand Prix Free Practice 2
| Position | Driver | Team | Time | Gap | Laps |
| --- | --- | --- | --- | --- | --- |
| 1 | Lewis Hamilton | Mercedes | 1:26.852s | – | 26 |
| 2 | Sebastian Vettel | Ferrari | 1:27.260s | +0.408s | 37 |
| 3 | Nico Rosberg | Mercedes | 1:27.616s | +0.764s | 35 |
| 4 | Kimi Raikkonen | Ferrari | 1:27.780s | +0.928s | 36 |
| 5 | Daniil Kvyat | Red Bull/Renault | 1:27.943s | +1.091s | 25 |
| 6 | Max Verstappen | Toro Rosso/Renault | 1:28.017s | +1.165s | 32 |
| 7 | Jenson Button | McLaren/Honda | 1:28.494s | +1.642s | 31 |
| 8 | Valtteri Bottas | Williams/Mercedes | 1:28.525s | +1.673s | 39 |
| 9 | Carlos Sainz | Toro Rosso/Renault | 1:28.674s | +1.822s | 31 |
| 10 | Felipe Massa | Williams/Mercedes | 1:28.712s | +1.860s | 36 |
| 11 | Fernando Alonso | McLaren/Honda | 1:28.723s | +1.871s | 28 |
| 12 | Romain Grosjean | Lotus/Mercedes | 1:29.086s | +2.234s | 14 |
| 13 | Daniel Ricciardo | Red Bull/Renault | 1:29.098s | +2.246s | 4 |
| 14 | Pastor Maldonado | Lotus/Mercedes | 1:29.217s | +2.365s | 34 |
| 15 | Felipe Nasr | Sauber/Ferrari | 1:29.333s | +2.481s | 37 |
| 16 | Marcus Ericsson | Sauber/Ferrari | 1:29.361s | +2.509s | 34 |
| 17 | Nico Hulkenberg | Force India/Mercedes | 1:29.601s | +2.749s | 38 |
| 18 | Sergio Perez | Force India/Mercedes | 1:29.707s | +2.855s | 35 |
| 19 | Will Stevens | Marussia/Ferrari | 1:31.929s | +5.077s | 30 |
| 20 | Roberto Merhi | Marussia/Ferrari | 1m32.751s | +5.899s | 23 |
Result: Formula 1 Spanish Grand Prix Free Practice 1
| Position | Driver | Team | Time | Gap | Laps |
| --- | --- | --- | --- | --- | --- |
| 1 | Nico Rosberg | Mercedes | 1:26.828s | – | 28 |
| 2 | Lewis Hamilton | Mercedes | 1:26.898s | 0.070s | 27 |
| 3 | Sebastian Vettel | Ferrari | 1:27.806s | +0.978s | 21 |
| 4 | Kimi Raikkonen | Ferrari | 1:27.832s | +1.004s | 16 |
| 5 | Carlos Sainz | Toro Rosso/Renault | 1:28.132s | +1.304s | 27 |
| 6 | Max Verstappen | Toro Rosso/Renault | 1:28.529s | +1.701s | 23 |
| 7 | Daniil Kvyat | Red Bull/Renault | 1:28.785s | +1.957s | 7 |
| 8 | Felipe Massa | Williams/Mercedes | 1:28.831s | +2.003s | 21 |
| 9 | Daniel Ricciardo | Red Bull/Renault | 1:29.075s | +2.247s | 9 |
| 10 | Felipe Nasr | Sauber/Ferrari | 1:29.140s | +2.312s | 14 |
| 11 | Nico Hulkenberg | Force India/Mercedes | 1:29.409s | +2.581s | 20 |
| 12 | Raffaele Marciello | Sauber/Ferrari | 1:29.630s | +2.802s | 15 |
| 13 | Jolyon Palmer | Lotus/Mercedes | 1:29.676s | +2.848s | 21 |
| 14 | Susie Wolff | Williams/Mercedes | 1:29.708s | +2.880s | 22 |
| 15 | Fernando Alonso | McLaren/Honda | 1:29.813s | +2.985s | 22 |
| 16 | Jenson Button | McLaren/Honda | 1:29.817s | +2.989s | 22 |
| 17 | Sergio Perez | Force India/Mercedes | 1:30.096s | +3.268s | 19 |
| 18 | Pastor Maldonado | Lotus/Mercedes | 1:30.110s | +3.282s | 7 |
| 19 | Will Stevens | Marussia/Ferrari | 1:32.471s | +5.643s | 22 |
| 20 | Roberto Merhi | Marussia/Ferrari | 1:32.647s | +5.819s | 20 |