CLASSIFIEDS: Iconic Indy 500 memorabilia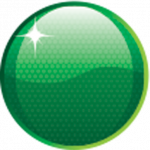 An opportunity to own an extremely rare piece of Indianapolis 500 history has arisen on Speedcafe.com's new classifieds service.
A much heralded 100mph Club jacket awarded to the legendary American racer Mario Andretti in 1965 – his rookie year at America's prestigious oval marathon – is up for sale on Speedcafe.com Classifieds.
Regarded as one of America's most famous drivers, Andretti would go on to win the Indianapolis 500 in 1969, before winning titles in Formula 1 and CART in 1978 and 1984 respectively.
The Champion Spark Plug 100 Mile an Hour Club was a group formed to honour drivers who completed the Indianapolis 500 at an average speed of 100 miles per hour or faster.
The group was formed in 1935, and continued to be recognised until 1969.
During its heyday, it was considered one of the most prestigious honours in motorsports, and membership was highly sought after by drivers.
A total of 124 drivers were inducted as members, with 1930 winner Billy Arnold named the club's first member.
Each inductee was awarded a bespoke jacket made by Indianapolis department store L Strauss & Co.
In 1970, Dick McGeorge, Champion's public relations representative, retired from his position.
McGeorge was considered the key fixture in organising the club, dating back to 1946. He died in 1971, and the 100 mph Club quietly folded.
The jacket, purchased at an auction in America, has been signed by Andretti on the left hand chest above the embroided 100mph logo.
The revamped Speedcafe.com Classifieds section allows sellers to post items free-of-charge no matter what the item or its price.
For the chance to purchase this rare piece of Indy 500 history and much more, simply click here and register for free.