Barcelona to host Spanish GP until 2019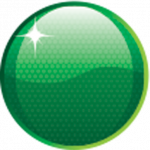 The Spanish Grand Prix will remain at Barcelona's Circuit de Catalunya until 2019 following a successful contract extension.
The event's current arrangement was due to expire after the 2016 edition but a new deal has been struck between the circuit and Formula 1 boss Bernie Ecclestone to prolong its stay on the sport's growing calendar.
Since joining the F1 schedule in 1991, the Circuit de Catalunya has emerged as one of the mainstays on the F1 calendar.
The venue has also been heavily used by F1 teams during pre-season testing.
"We are extremely proud to announce this renewal in such a special year, marking the 25th anniversary of Formula One Grand Prix being hosted uninterruptedly at the Circuit de Barcelona-Catalunya," circuit president Vincenç Aguilera said.
"We thus extend this fruitful relationship with Formula One and we look forward to the next 25 years."