Renault focussing on reliability says Ricciardo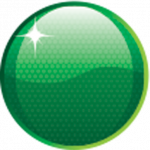 Renault is focussed on improving the reliability of its power units rather than extracting more performance to close the gap to Formula 1's front runners, according to Daniel Ricciardo.
The French engine manufacturer has come under heavy criticism from Red Bull after a lacklustre start to the F1 season which has seen Ricciardo move onto a fourth engine after as many races.
The Australian suffered a spectacular engine failure as he crossed the finish line to secure sixth spot in Bahrain two weeks ago.
While reliability has become an increasing concern, Ricciardo's Red Bull squad has not been impressed with the driveability and performance of the power unit.
Ricciardo faces a penalty if he exceeds the allotted four engines for the season.
"I think for now the performance side is probably not going full steam ahead because of the reliability issues," Ricciardo said.
"I think the main stuff we're trying to resolve this weekend is reliability. With the fourth engine we want to try and get this as far as it can go.
"Let's say that extra half tenth of performance we're going to put aside until we're 100 percent sure with what's happening with reliability.
"The plan is we have the fourth (engine) this weekend, and we would like to do (this race) here and Monaco and then after Monaco we need to assess the programme.
"Hopefully we can do the next few races but we have to look at the moment short term, here and Monaco is a priority for us."
Although the were unit remains a concern, Ricciardo is hopeful a series of aerodynamic upgrades on the RB11 will help close the gap to Ferrari and Williams.
"I don't want to get too excited but I think this weekend has the potential to really put us back in that fight, at least with Williams, and get us closer to Ferrari," added Ricciardo.
"On paper, the aero gains we should make, should definitely put us closer.
"Like always it depends on what the other guys have done. But curing some of the balance issues and stuff we've had, these upgrades sound promising. I have a positive feeling."
The opening practice for this weekend's Spanish Grand Prix begins at 6pm (AEST).