Nissan silent as Le Mans 24 Hours approaches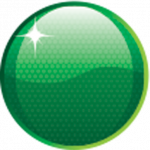 The final round of North American testing for Nissan's radical outright Le Mans 24 Hour fighters is complete, but it remains unclear whether it will run the LMP1 cars in hybrid mode.
Nissan ran two GT-R LM NISMO machines at a second multi-day test at the NCM Motorsports Park circuit at Bowling Green, Kentucky, but has not conveyed any details regarding the trials.
As yet Nissan has avoided any question of what energy class it intends to nominate as it debuts the front-wheel-drive, front-engine cars in the P1 category.
Presently Porsche runs in the highest 8 megajoule class with Audi moving from 2 to 4MJ while Toyota has remained in the 6MJ class.
The regulations of the World Endurance Championship mean LMP1 runners must run a hybrid system.
However an avenue Nissan may yet choose is to seek special dispensation to run a standard combustion engine arrangement.
The Japanese maker has had a troubled initiation with its GT-R LM program following delays to its competition debut which saw the unconventional LMP1 machine absent from the opening two WEC rounds.
Nissan has not disclosed any information following the Kentucky tests which is the last time the cars will be seen in public until the official final Le Mans test for all teams at La Sarthe on May 31.
Nissan had posted photos from the tests and engaged in light social media banter with its global motorsport chief Darren Cox but no specifics about the tests have been offered to date.
All of its LMP1 drivers with the exception of Marc Gene were present at the Kentucky tests.
Meanwhile Audi's #7 R18 e-tron goes into Le Mans as winner of the opening two WEC rounds at Silverstone and Spa, the latter when the four-ringed marque unleashed its aero kit specific for La Sarthe.
Benoit Treluyer, part of the #7 crew with Marcel Fassler and Andre Lotterer, is mindful of the challenge Audi faces as it tries to keep its nose in front of Porsche's 919 Hybrid threat.
"It'll be nice to arrive at Circuit de la Sarthe having secured a pair of wins on two very different circuits," Treluyer said.
"It shows we're performing well everywhere, but need to remain humble.
"The biggest mistake you can make at Le Mans is turning up over-confident.
"Porsche is looking good this year and we have to hang in there. We managed the race better, but they have the edge in terms of raw performance."