Valtteri Bottas downplays Ferrari link up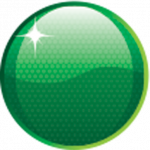 Williams driver Valtteri Bottas has downplayed suggestions he has signed a pre-contract agreement to join Ferrari.
The Finn has been at the centre of speculation linking him to the Maranello squad with his current contract at Williams due to expire at the end of the season.
Current Ferrari driver and fellow Finn Kimi Raikkonen is also out of contract at the end of 2015, which has added further intrigue into the situation.
Bottas is regarded as a hot property in the Formula 1 driver market following an impressive 2014 campaign that saw him record six podium finishes on the way to fourth in the championship.
However, the 25-year-old responded to the speculation ahead of this weekend's Spanish Grand Prix by rubbishing reports he has already signed an agreement with Ferrari.
"I've heard plenty of stories," said Bottas.
"It's sometimes quite funny to hear those because in the end you know what is the case and what's not, with people making up stuff.
"The fact is, at the moment, I'm focusing on this season, doing my maximum for the team, and the rest I don't know yet."
Bottas did admit his future remains up in the air with the Finn yet to put pen to paper on any contract for next season.
"I don't have anything for next year," added Bottas.
"My management is talking to them (Williams), and maybe there are some things they've not told me, so you should ask them.
"But as I say, at the moment I'm not thinking about any move, just about getting the best out of this season.
"Those things are for my management to think about. I'm sure they have some sort of plan for my career, the years ahead.
"Of course, it's nice to know sooner rather than later what I am doing, but for the moment it's a bit too early."
Meanwhile, Bottas will use today's Spanish Grand Prix practice sessions to trial a host of updates on his FW37.