Tagliani secures late Indy 500 drive for AJ Foyt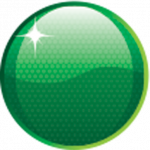 Veteran open wheel driver Alex Tagliani has landed a last minute drive in the Indianapolis 500 with confirmation he will handle an entry for AJ Foyt Racing.
The diminutive Canadian landed the pole in the showpiece 200-lap marathon in 2011 and recently celebrated the birth of his first child with Australian wife Bronte.
Tagliani will pilot the #48 Al-Fe Heat Treating Honda that will be kitted out in livery paying tribute to the great Dan Gurney and his Eagle car.
The entry adds to Foyt's series regulars Takuma Sato and Jack Hawksworth.
"My good friend Dan Gurney used to run that number and he's supposed to be back at Indy this year so I thought it would be a great way to honor him," Foyt said.
Stan Sport is the only way to watch every round of the INDYCAR SERIES. Click here for all the action streaming ad-free, live and on demand.
Gurney has not attended an Indy 500 since the 2011 event which celebrated the first running of the iconic American race in 1911.
Gurney's team won the 1975 Indy 500 with Bobby Unser driving the #48 Jorgensen Eagle.
"I am deeply touched by my old friend and teammate AJ 'Super Tex' Foyt to be honored in this way and I will be rooting for Alex Tagliani in 48 with a big smile on my face," Gurney said.
Tagliani, 41, finished 13th in the Indy 500 last year in a Sarah Fisher Hartman Racing entry.
A former driver for the Team Australia Champ Car squad last decade, Tagliani has a career best finish of 10th at The Brickyard in 2010.
"I am really excited and honored to be part of the AJ Foyt Racing organisation because driving for A.J. at the Indianapolis Motor Speedway is something really, really special," Tagliani said.
"Bringing the Gurney Eagle's vintage look to the new Honda aero kit car is for sure going to be a crowd pleaser, Tagliani said.
"As a new dad, sharing this unique tribute with my family and the Foyt family is very special."
Practice for the Indy 500 starts next week immediately after Round 5 of the IndyCar Series, the Angie's List Grand Prix run on the Indianapolis road course.