McLaren set for Honda Barcelona upgrades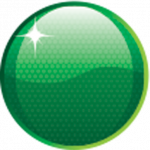 McLaren is set to receive a boost with engine supplier Honda confirming it will deploy power unit upgrades at this weekend's Spanish Grand Prix.
The Japanese manufacturer has endured a troubled return to Formula 1 with McLaren having struggled for outright pace and reliability compared to its rivals.
McLaren was unable to use the engine on full power at the season opening Australian Grand Prix for risk of failure, but since then then the squad has noticed some improvements.
Although, an electrical glitch related to the power unit prevented Jenson Button from starting the Bahrain Grand Prix last month.
Following a difficult start to the season, which has seen the squad fail to score a single point in the opening four races, Honda is ready to unleash an upgrade at Barcelona.
It is understood Honda has not used any of its nine engine development tokens to produce the Spanish GP update, which is expected to deliver improved drivability.
"The short break before the Spanish GP has been good for Honda, to calmly reflect on what has happened in the first four races, to analyse what we have done well or not so well, and to make preparations ahead of the European races," said Honda motorsport chief Yasuhisa Arai.
"We hope that Spain will see another incremental step forward for Honda, in which we've prepared updates on the power unit to help with driveability and reliability.
"And like us, McLaren has had a productive two weeks and will be bringing more updates to test at the track and we'll see how the car will run together as one.
"We're confident that every step we take together as a team is in the right direction, and hopefully this weekend will once again prove our continuing progress."
Meanwhile, the team is also set to unveil a revised livery for this weekend's race with the chrome colour scheme set to be replaced by a predominately grey look.