FIA keen on Trans Tasman Formula 4 series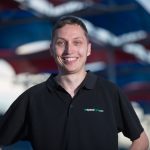 The Australian Formula 4 Championship is interested in forging a relationship with MotorSport New Zealand which could see the introduction of a Trans Tasman F4 series.
The concept has arisen following a meeting of the FIA Single Seater Commission at Geneva, Switzerland attended by CAMS motorsport development manager Cameron McConville last month.
The state of open wheel racing in Australia and New Zealand was discussed, with the FIA suggesting the two nations should work more closely together regarding junior single seater categories.
McConville, who has returned from an F4 fact finding trip to Europe, has taken the discussions on board and feels a close working relationship with New Zealand would strengthen junior single seater racing in the region.
Although quick to suggest a Tasman styled F4 series is a long term goal, the Australian Formula 4 Championship is keen to host a round in New Zealand as early as next year, encouraging local drivers to compete in the category.
New Zealand's open wheel scene is currently dominated by the successful Toyota Racing Series which attracts a host of international drivers to compete in a five round championship held during the off season.
Any form of collaboration regarding the Australian F4 Championship would require support from governing body MotorSport New Zealand.
However, CAMS and Motorsport New Zealand have recently worked together on developing technical regulations for a new 4WD rally car category.
"The FIA were finding out how things are going from our side," McConville told Speedcafe.com.
"They (FIA) are certainly aware of the New Zealand market and would just like to see us doing as much as we can with them down the track, not necessarily this year but down the track.
"The Trans Tasman idea is a long term ambition but even if we are able to maybe do a round at a V8 meeting over there and maybe put some New Zealanders in the spare cars as a first step.
"We have got three open wheeler categories in Australia so we just need to make sure we all work together and not all striving for the same drivers.
"I haven't had any discussions with Motorsport NZ but I came back from the FIA with the idea that it would be nice to do something with our neighbours over there."
A bid to host a round in New Zealand next season would need to be finalised before October when the Australian F4 Championship intends to firm up its 2016 calendar, which McConville hopes will include an opening round at the Australian Grand Prix in April.
"CAMS has an ongoing relationship with the Australian Grand Prix Corporation so I'd like to think we are in a good place to have some serious discussions with them," added McConville.
"It would certainly be a goal of mine to kick off our year there this year."
Meanwhile, work continues to build the grid for the championships inaugural seven round season with McConville targeting a 15 car grid for the season opener at Townsville on July 10.
So far only 11 of CAMS' 20 Mygale F4 car fleet have been leased by Team BRM, AGI Sport and DREAM Motorsport.
"If we can get 15 on the grid it will be the biggest open wheeler grid around, but I won't lie its not an easy thing to fill when its a brand new product," said McConville.
"We have got the cars for a minimum of six years.
"We have bought the cars and there has been a few rumours out there that it (Australian F4 Championship) is going to fail or fold, but I can assure you we haven't invested seven figures in 20 race cars, spare parts, engines, to shut up shop.
"We are in it long term."
The Mygale F4 cars have recently undergone a software upgrade following the emergence of a gearbox fault during the second round of the British MSA Formula series, which utilises identical cars, at Donington Park last month.
The upgrades were completed by the championship's technical partners Walkinshaw Performance.