VIDEO: Nordschleife Queen ready for WTCC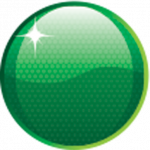 Well known driver of the 'Ring Taxi', Sabine Schmitz, talks ahead of her debut in the World Touring Car Championship at the Nurburgring's Nordschleife on May 15/16.
The Queen of the Nordschleife, takes the first laps with the Chevrolet RML Cruze TC1 of Münnich Motorsport and talks about her special relations with this circuit.
Germany returns to the WTCC calendar for the first time since 2011 when the races were held at Oschersleben. This year they will face the 25-kilometre version of the daunting track, which includes the grand prix circuit as well as the famous Nordschleife loop.
The World Touring Car Championship round will be held on the same day as the start of the 24 Hours of the Nurburgring later that afternoon.