VIDEO: Slot cars at 160 km/h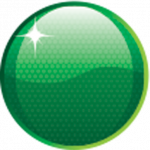 The term 'blink and you will miss it' applies to the competitors at the finals of the European Slot Car Championship in Finland.
The cars travel at over 160 km/h and set lap times of around two seconds.
This clip gives you a look inside the pit area and at the end some super slow motion vision shows how the cars are sideways through the corner.