Montoya fastest with new Chev bodykit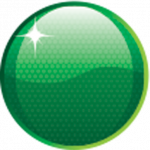 Chevrolet's new super speedway oval package has seen Penske gun Juan Montoya turn the fastest lap in maiden tests at Indianapolis.
Ahead of opening practice for the May 24 Indy 500 starting today week, the new-for-2015 high speed oval bodykits from Honda and Chevrolet were put through their paces at the 4km oval.
Montoya, who won the Indy 500 in 2000 before embarking respective F1 and NASCAR careers, topped the speeds at 226.772mph (364.873km/h).
The speeds have risen markedly with the lower downforce kits with 21 of the 27 drivers eclipsing opening day practice of 223.057mph (358.975km/h) set by Will Power last year.
Second fastest in the tests was Helio Castroneves ahead of Marco Andretti, the fastest Honda-powered driver.
Stan Sport is the only way to watch every round of the INDYCAR SERIES. Click here for all the action streaming ad-free, live and on demand.
Chip Ganassi flyer Scott Dixon was fourth and Simon Pagenaud was fifth and the third Penske driver in the top five.
Will Power was 14th fastest after turning a total of 93 laps for the day.
Honda and Chevrolet-powered teams can assess multiple options with their new bodykits during practice and qualifying ahead of the Indy 500.
The big build-up to the 200-lap race at The Brickyard will come immediately after the next round of the series at the Indianapolis road course this weekend.
See below for full test times and speeds
| | | | | |
| --- | --- | --- | --- | --- |
| 1 | Juan Pablo Montoya | Penske/Chevy | 39.6874s | 226.772mph |
| 2 | Helio Castroneves | Penske/Chevy | 39.7407 | 226.468 |
| 3 | Marco Andretti     | Andretti/Honda | 39.7759 | 226.268 |
| 4 | Scott Dixon        | Ganassi/Chevy | 39.8440 | 225.881 |
| 5 | Simon Pageanud     | Penske/Chevy | 39.8864 | 225.641 |
| 6 | Takuma Sato        | Foyt/Honda     | 39.8987 | 225.571 |
| 7 | Simona de Silvestr | Andretti/Honda | 39.9438 | 225.317 |
| 8 | Ed Carpenter       | CFH/Chevy      | 39.9544 | 225.257 |
| 9 | Ryan Hunter-Reay | Andretti/Honda | 39.9631 | 225.208 |
| 10 | Sage Karam         | Ganassi/Chevy | 40.0122 | 224.931 |
| 11 | Carlos Munoz       | Andretti/Honda | 40.0237 | 224.867 |
| 12 | Tony Kanaan        | Ganassi/Chevy | 40.0305 | 224.829 |
| 13 | Gabby Chaves       | Herta/Honda    | 40.0502 | 224.718 |
| 14 | Will Power         | Penske/Chevy | 40.0605 | 224.660 |
| 15 | Justin Wilson      | Andretti/Honda | 40.1276 | 224.285 |
| 16 | Pippa Mann         | Coyne/Honda    | 40.1991 | 223.886 |
| 17 | Josef Newgarden    | CFH/Chevy      | 40.2083 | 223.834 |
| 18 | Oriol Servia       | Rahal/Honda    | 40.2355 | 223.683 |
| 19 | James Hinchcliffe | Schmidt/Honda | 40.2544 | 223.578 |
| 20 | Conor Daly         | Schmidt/Honda | 40.3066 | 223.288 |
| 21 | James Jakes        | Schmidt/Honda | 40.3242 | 223.191 |
| 22 | Charlie Kimball    | Ganassi/Chevy | 40.4154 | 222.687 |
| 23 | Sebastien Bourdais | KV/Chevy       | 40.4257 | 222.631 |
| 24 | Jack Hawksworth    | Foyt/Honda     | 40.4305 | 222.604 |
| 25 | Graham Rahal       | Rahal/Honda    | 40.5929 | 221.714 |
| 26 | Davey Hamilton     | DRR/Chevy      | 40.9166 | 219.960 |
| 27 | Bryan Clauson      | Byrd's/Chevy | 41.1927 | 218.485 |