Emotional Earnhardt Jr. wins at Talladega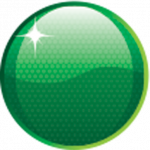 Dale Earnhardt Jr. kept his car at the front of the pack for the final half of the race to hold-off team-mate Jimmie Johnson to win at Talladega Superspeedway.
At a race track where drafting is usually everything, Earnhardt Jr. was so fast that no one seemed keen to move out of line behind him.
It was only on the final lap that Johnson looked to the inside, but quickly jumped back behind as NASCAR's most popular driver sailed through to victory. Less than a week after what would have been his late father's 64th birthday, it was a clearly emotional Earnhardt Jr. during his victory lap and post-race celebrations.
It was Earnhardt's first win at Talladega since 2004 and is his sixth overall at the 2.66-mile track, tying him with Jeff Gordon for most wins by an active driver there.
Importantly it was Earnhardt Jr.'s first win of the season and all but secures his position in the Chase for the Sprint Cup.
Even with a front grill full of debris and his water temperature rising, Earnhardt Jr. led the most laps (67), followed by Johnson (50 laps) and pole-sitter Jeff Gordon (31 laps). Gordon's race finished with him involved in a final lap crash and he finished 31st.
Johnson finished second, followed by Paul Menard, with Ryan Blaney coming home an impressive fourth place after running up front for the entire race.
Another good run came from Sam Hornish Jr., who scored his best result since taking over from Marcos Ambrose to finish in sixth.
The only major incident occurred on lap #47 when a number of cars were involved in a back-stretch crash which involved amongst others Trevor Bayne, Joey Logano, Greg Biffle, Kyle Larson and David Ragan.
VIDEO: Final Lap

VIDEO: Emotional Earnhardt Jr. in Victory Lane

VIDEO: Big Crash

RESULTS: Geico 500 – Talladega Superspeedway
| | | | | | | | | | |
| --- | --- | --- | --- | --- | --- | --- | --- | --- | --- |
| POS. | CAR # | DRIVER | MANUFACTURER | STARTING POS. | LAPS | LAPS LED | FINAL STATUS | POINTS | BONUS POINTS |
| 1 | 88 | Dale Earnhardt Jr | Chevrolet | 4 | 188 | 67 | Running | 48 | 5 |
| 2 | 48 | Jimmie Johnson | Chevrolet | 5 | 188 | 50 | Running | 43 | 1 |
| 3 | 27 | Paul Menard | Chevrolet | 7 | 188 | 0 | Running | 41 | 0 |
| 4 | 21 | Ryan Blaney | Ford | 3 | 188 | 0 | Running | 0 | 0 |
| 5 | 78 | Martin Truex Jr | Chevrolet | 36 | 188 | 0 | Running | 39 | 0 |
| 6 | 9 | Sam Hornish Jr | Ford | 12 | 188 | 0 | Running | 38 | 0 |
| 7 | 31 | Ryan Newman | Chevrolet | 18 | 188 | 0 | Running | 37 | 0 |
| 8 | 4 | Kevin Harvick | Chevrolet | 24 | 188 | 1 | Running | 37 | 1 |
| 9 | 11 | Denny Hamlin | Toyota | 17 | 188 | 5 | Running | 36 | 1 |
| 10 | 98 | Josh Wise | Ford | 34 | 188 | 1 | Running | 35 | 1 |
| 11 | 1 | Jamie McMurray | Chevrolet | 27 | 188 | 0 | Running | 33 | 0 |
| 12 | 41 | Kurt Busch | Chevrolet | 19 | 188 | 1 | Running | 33 | 1 |
| 13 | 35 | Cole Whitt | Ford | 41 | 188 | 2 | Running | 32 | 1 |
| 14 | 23 | J.J. Yeley | Toyota | 42 | 188 | 0 | Running | 0 | 0 |
| 15 | 43 | Aric Almirola | Ford | 28 | 188 | 0 | Running | 29 | 0 |
| 16 | 7 | Alex Bowman | Chevrolet | 37 | 188 | 0 | Running | 28 | 0 |
| 17 | 47 | AJ Allmendinger | Chevrolet | 31 | 188 | 0 | Running | 27 | 0 |
| 18 | 83 | Matt DiBenedetto | Toyota | 43 | 188 | 0 | Running | 26 | 0 |
| 19 | 14 | Tony Stewart | Chevrolet | 6 | 188 | 6 | Running | 26 | 1 |
| 20 | 38 | David Gilliland | Ford | 39 | 188 | 1 | Running | 25 | 1 |
| 21 | 10 | Danica Patrick | Chevrolet | 25 | 188 | 0 | Running | 23 | 0 |
| 22 | 2 | Brad Keselowski | Ford | 15 | 188 | 0 | Running | 22 | 0 |
| 23 | 51 | Justin Allgaier | Chevrolet | 35 | 188 | 1 | Running | 22 | 1 |
| 24 | 34 | Chris Buescher | Ford | 38 | 188 | 0 | Running | 0 | 0 |
| 25 | 20 | Matt Kenseth | Toyota | 8 | 188 | 0 | Running | 19 | 0 |
| 26 | 17 | Ricky Stenhouse Jr | Ford | 29 | 188 | 1 | Running | 19 | 1 |
| 27 | 32 | Bobby Labonte | Ford | 32 | 188 | 1 | Running | 18 | 1 |
| 28 | 13 | Casey Mears | Chevrolet | 11 | 188 | 1 | Running | 17 | 1 |
| 29 | 46 | Michael Annett | Chevrolet | 40 | 188 | 0 | Running | 15 | 0 |
| 30 | 15 | Clint Bowyer | Toyota | 10 | 188 | 0 | Running | 14 | 0 |
| 31 | 24 | Jeff Gordon | Chevrolet | 1 | 188 | 47 | Running | 14 | 1 |
| 32 | 19 | Carl Edwards | Toyota | 22 | 188 | 0 | Running | 12 | 0 |
| 33 | 22 | Joey Logano | Ford | 21 | 186 | 0 | Running | 11 | 0 |
| 34 | 5 | Kasey Kahne | Chevrolet | 2 | 158 | 3 | Running | 11 | 1 |
| 35 | 3 | Austin Dillon | Chevrolet | 14 | 157 | 0 | Engine | 9 | 0 |
| 36 | 55 | Michael Waltrip | Toyota | 23 | 151 | 0 | Running | 8 | 0 |
| 37 | 16 | Greg Biffle | Ford | 20 | 147 | 0 | Running | 7 | 0 |
| 38 | 18 | David Ragan | Toyota | 9 | 123 | 0 | Running | 6 | 0 |
| 39 | 40 | Landon Cassill | Chevrolet | 30 | 91 | 0 | Accident | 0 | 0 |
| 40 | 62 | Brendan Gaughan | Chevrolet | 33 | 90 | 0 | Accident | 0 | 0 |
| 41 | 6 | Trevor Bayne | Ford | 26 | 46 | 0 | Accident | 3 | 0 |
| 42 | 42 | Kyle Larson | Chevrolet | 13 | 46 | 0 | Accident | 2 | 0 |
| 43 | 33 | Brian Scott | Chevrolet | 16 | 18 | 0 | Engine | 0 | 0 |
 STANDINGS
| | | | | | | | | |
| --- | --- | --- | --- | --- | --- | --- | --- | --- |
| POS | DRIVER | POINTS | BEHIND | STARTS | WINS | TOP 5 | TOP 10 | DNF |
| 1 | Kevin Harvick | 394 | Leader | 10 | 2 | 7 | 9 | 0 |
| 2 | Martin Truex Jr | 354 | -40 | 10 | 0 | 2 | 9 | 0 |
| 3 | Jimmie Johnson | 342 | -52 | 10 | 2 | 6 | 7 | 0 |
| 4 | Joey Logano | 335 | -59 | 10 | 1 | 5 | 8 | 0 |
| 5 | Dale Earnhardt Jr | 319 | -75 | 10 | 1 | 5 | 6 | 1 |
| 6 | Brad Keselowski | 305 | -89 | 10 | 1 | 3 | 6 | 1 |
| 7 | Jamie McMurray | 297 | -97 | 10 | 0 | 2 | 4 | 1 |
| 8 | Matt Kenseth | 292 | -102 | 10 | 1 | 3 | 5 | 0 |
| 9 | Kasey Kahne | 286 | -108 | 10 | 0 | 1 | 4 | 1 |
| 10 | Denny Hamlin | 281 | -113 | 10 | 1 | 3 | 4 | 0 |
| 11 | Paul Menard | 280 | -114 | 10 | 0 | 2 | 2 | 1 |
| 12 | Aric Almirola | 279 | -115 | 10 | 0 | 0 | 0 | 0 |
| 13 | Jeff Gordon | 277 | -117 | 10 | 0 | 1 | 6 | 1 |
| 14 | Ryan Newman | 271 | -123 | 10 | 0 | 4 | 6 | 0 |
| 15 | Kurt Busch | 255 | -139 | 7 | 1 | 3 | 3 | 0 |
| 16 | Danica Patrick | 253 | -141 | 10 | 0 | 0 | 2 | 0 |
| 17 | Clint Bowyer | 249 | -145 | 10 | 0 | 0 | 2 | 0 |
| 18 | Carl Edwards | 240 | -154 | 10 | 0 | 0 | 1 | 0 |
| 19 | AJ Allmendinger | 229 | -165 | 10 | 0 | 0 | 2 | 2 |
| 20 | David Ragan | 224 | -170 | 10 | 0 | 1 | 1 | 0 |
| 21 | Casey Mears | 217 | -177 | 10 | 0 | 0 | 1 | 1 |
| 22 | Greg Biffle | 210 | -184 | 10 | 0 | 0 | 1 | 0 |
| 23 | Ricky Stenhouse Jr | 207 | -187 | 10 | 0 | 1 | 1 | 1 |
| 24 | Kyle Larson | 207 | -187 | 9 | 0 | 0 | 3 | 2 |
| 25 | Austin Dillon | 203 | -191 | 10 | 0 | 0 | 1 | 2 |
| 26 | David Gilliland | 200 | -194 | 10 | 0 | 0 | 0 | 0 |
| 27 | Justin Allgaier | 193 | -201 | 10 | 0 | 0 | 1 | 2 |
| 28 | Sam Hornish Jr | 182 | -212 | 10 | 0 | 0 | 1 | 0 |
| 29 | Trevor Bayne | 177 | -217 | 10 | 0 | 0 | 0 | 1 |
| 30 | Tony Stewart | 174 | -220 | 10 | 0 | 0 | 1 | 3 |
| 31 | Cole Whitt | 168 | -226 | 10 | 0 | 0 | 0 | 1 |
| 32 | Brett Moffitt | 151 | -243 | 8 | 0 | 0 | 1 | 0 |
| 33 | Alex Bowman | 131 | -263 | 9 | 0 | 0 | 0 | 1 |
| 34 | Michael Annett | 116 | -278 | 10 | 0 | 0 | 0 | 1 |
| 35 | Josh Wise | 100 | -294 | 9 | 0 | 0 | 1 | 2 |
| 36 | Matt DiBenedetto | 90 | -304 | 7 | 0 | 0 | 0 | 0 |
| 37 | Michael McDowell | 79 | -315 | 5 | 0 | 0 | 0 | 0 |
| 38 | Jeb Burton | 51 | -343 | 7 | 0 | 0 | 0 | 1 |
| 39 | Alex Kennedy | 40 | -354 | 5 | 0 | 0 | 0 | 0 |
| 40 | Bobby Labonte | 38 | -356 | 2 | 0 | 0 | 0 | 0 |
| 41 | Brian Vickers | 32 | -362 | 2 | 0 | 0 | 0 | 0 |
| 42 | Michael Waltrip | 26 | -368 | 2 | 0 | 0 | 0 | 0 |
| 43 | Reed Sorenson | 22 | -372 | 2 | 0 | 0 | 0 | 0 |
| 44 | Mike Wallace | 8 | -386 | 1 | 0 | 0 | 0 | 0 |
| 45 | Ron Hornaday Jr | 2 | -392 | 1 | 0 | 0 | 0 | 1 |
| 46 | Ryan Blaney | 0 | -394 | 4 | 0 | 1 | 1 | 2 |
| 47 | Brian Scott | 0 | -394 | 3 | 0 | 0 | 0 | 1 |
| 48 | J.J. Yeley | 0 | -394 | 9 | 0 | 0 | 0 | 1 |
| 49 | Regan Smith | 0 | -394 | 4 | 0 | 0 | 0 | 0 |
| 50 | Chase Elliott | 0 | -394 | 2 | 0 | 0 | 0 | 0 |
| 51 | Matt Crafton | 0 | -394 | 1 | 0 | 0 | 0 | 0 |
| 52 | Johnny Sauter | 0 | -394 | 1 | 0 | 0 | 0 | 0 |
| 53 | Chris Buescher | 0 | -394 | 5 | 0 | 0 | 0 | 0 |
| 54 | Landon Cassill | 0 | -394 | 10 | 0 | 0 | 0 | 4 |
| 55 | Brendan Gaughan | 0 | -394 | 5 | 0 | 0 | 0 | 1 |
| 56 | Ty Dillon | 0 | -394 | 1 | 0 | 0 | 0 | 0 |
| 57 | Mike Bliss | 0 | -394 | 6 | 0 | 0 | 0 | 0 |
| 58 | Joe Nemechek | 0 | -394 | 1 | 0 | 0 | 0 | 0 |
| 59 | Jeff Green | 0 | -394 | 1 | 0 | 0 | 0 | 0 |
| 60 | Joey Gase | 0 | -394 | 1 | 0 | 0 | 0 | 1 |
| 61 | Travis Kvapil | 0 | -394 | 0 | 0 | 0 | 0 | 0 |
| 62 | Tanner Berryhill | 0 | -394 | 0 | 0 | 0 | 0 | 0 |
| 63 | Justin Marks | 0 | -394 | 0 | 0 | 0 | 0 | 0 |