Waters completes Dunlop Series clean sweep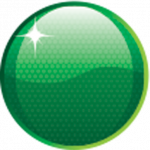 Cameron Waters completed his domination of the 100th Dunlop Series round with a clean sweep of race wins at Barbagallo Raceway.
The 20-year-old completed a second lights-to-flag victory as he took advantage of squabbles for position down the field to open up an unassailable lead which he measured brilliantly to the chequered flag.
Such was Waters pace, he finished the race with a sizeable 16.4s margin to reigning champion Paul Dumbrell, who produced a storming drive from 10th on the grid to finish second.
"It has been an awesome weekend, the car has been mega," said Waters.
"I don't now what happened to the other two I couldn't see them.
"To win the 100th round is pretty cool as well and I can't thank the team enough."
The battle for third position raged throughout the 28 lap encounter but it was Andrew Jones who snared the place with a remarkable effort from the back of the grid.
Jones made rapid progress through the race before he caught Chris Pither and Jack Le Brocq in the closing stages.
With Le Brocq and Pither struggling for grip, Jones dispatched the pair to secure a much deserved third place.
Le Brocq managed to bring his Matt White Motorsport entry home in fourth just ahead of Macauley Jones, who starred in the Brad Jones Racing Commodore.
Pither become involved in a battle with Paul Morris in the final laps which resulted in him being tapped into the gravel trap at Turn 1.
Saturday's pole position winner struggled home in 22nd position, while Morris took the flag in sixth.
Rookie Bryce Fulwood enjoyed another strong showing with the 16-year-old ending his weekend on a high in 12th spot.
Matt Hansen proved the only retirement following a race ending collision with Taz Douglas.
Result: Dunlop Series Race 3, Barbagallo
| | | | | | |
| --- | --- | --- | --- | --- | --- |
| 1 | TEAM ENZED PRA | Cameron Waters | Ford Falcon FG | 28 | 28:02.3414 |
| 2 | Eggleston Motorsport | Paul Dumbrell | Holden Commodore VE2 | 28 | 28:18.7569 |
| 3 | Wilson Medic One / NBS | Andrew Jones | Holden Commodore VE2 | 28 | 28:25.4364 |
| 4 | MW Motorsport | Jack Le Brocq | Ford Falcon FG | 28 | 28:28.6959 |
| 5 | PAYCE | Macauley Jones | Holden Commodore VE2 | 28 | 28:30.7658 |
| 6 | United Racing | Paul Morris | Ford Falcon FG | 28 | 28:31.1409 |
| 7 | Eggleston Motorsport | Garry Jacobson | Holden Commodore VE2 | 28 | 28:34.4920 |
| 8 | iseek Racing | Todd Hazelwood | Ford Falcon FG | 28 | 28:35.3523 |
| 9 | Gippsland Body Building GRM | James Golding | Holden Commodore VE2 | 28 | 28:35.8056 |
| 10 | Eggleston Motorsport | Ant Pedersen | Holden Commodore VE2 | 28 | 28:38.4109 |
| 11 | Super Black Racing | Simon Evans | Ford Falcon FG | 28 | 28:39.7303 |
| 12 | Middys Electrical | Bryce Fullwood | Holden Commodore VE | 28 | 28:40.0929 |
| 13 | Alphabet / Bursons Auto Parts | Josh Kean | Holden Commodore VE2 | 28 | 28:40.8497 |
| 14 | THR Developments/SA Racing | Taz Douglas | Holden Commodore VE2 | 28 | 28:41.2410 |
| 15 | Davbridge Constructions | Shae Davies | Ford Falcon FG | 28 | 28:47.6094 |
| 16 | Arcoplate / Penrite | Kurt Kostecki | Holden Commodore VE2 | 28 | 28:49.4052 |
| 17 | Fujitsu Racing | Renee Gracie | Ford Falcon FG | 28 | 28:50.2041 |
| 18 | Battery World Racing | Aaron McGill | Holden Commodore VE2 | 28 | 28:50.3993 |
| 19 | Challenger / Simplex | Brett Hobson | Holden Commodore VE2 | 28 | 28:51.2669 |
| 20 | Hayman Reese Racing | Jesse Dixon | Ford Falcon FG | 28 | 28:59.5425 |
| 21 | THR Developments/SA Racing | Jason Leoncini | Holden Commodore VE2 | 28 | 29:01.0971 |
| 22 | Ice Break Racing | Chris Pither | Ford Falcon FG | 28 | 29:07.3305 |
| 23 | Street Fighter Performance Upg | Dan Day | Ford Falcon FG | 25 | 28:10.8910 |
| 24 | Plus Fitness / Go Karts Go | Aaren Russell | Ford Falcon FG | 24 | 28:12.1071 |
| DNF | Matt Hansen Racing | Matt Hansen | Holden Commodore VE2 | 15 | 15:36.0773 |
Dunlop Series Championship Standings
| | | |
| --- | --- | --- |
| 1 | Cameron Waters | 588 |
| 2 | Paul Dumbrell | 512 |
| 3 | Jack Le Brocq | 444 |
| 4 | Chris Pither | 408 |
| 5 | Garry Jacobson | 393 |
| 6 | Todd Hazelwood | 382 |
| 7 | Ant Pedersen | 365 |
| 8 | Aaren Russell | 351 |
| 9 | Shae Davies | 324 |
| 10 | Macauley Jones | 300 |
| 11 | Andrew Jones | 296 |
| 12 | Paul Morris | 276 |
| 13 | Jesse Dixon | 276 |
| 14 | Simon Evans | 228 |
| 15 | James Golding | 220 |
| 16 | Taz Douglas | 219 |
| 17 | Renee Gracie | 197 |
| 18 | Dan Day | 193 |
| 19 | Aaron McGill | 192 |
| 20 | Josh Kean | 154 |
| 21 | Kurt Kostecki | 142 |
| 22 | Bryce Fullwood | 133 |
| 23 | Adam Wallis | 117 |
| 24 | Matthew Chahda | 117 |
| 25 | Matt Hansen | 108 |
| 26 | Jason Leoncini |  94 |
| 27 | Chelsea Angelo |  90 |
| 28 | Brett Hobson |  82 |
| 29 | Jamie Sharp |  72 |