Vale Geoff Duke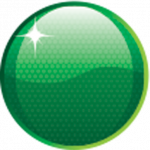 Six-time Isle of Man TT winner and motorcycle racing legend Geoff Duke has died aged 92.
The British rider rose to prominence in the 1950s becoming the poster boy for the famous Isle of Man TT and the motorcycle world championship.
Born in St Helens, England in 1923, Duke proved a dominant force in motorcycle racing having taken up the sport following a stint as a motorcycle dispatch rider in World War 2.
Duke burst onto the global stage with victory in the 1950 500cc Isle of Man TT while riding for the factory Norton squad, in only his third outing at the gruelling road racing event.
This came a year after he won the Senior TT support race.
Duke would enjoy Isle of Man TT triumphs in 1951, where he won the 350cc and 500cc class races. He was also named sportsman of the year and made history by becoming the first rider to compete in one-piece leathers.
Further TT victories came in 1952 and 1955.
The talented Englishman enjoyed success in grand prix racing clocking up 33 wins from 89 races in a career that saw him claim six world championships.
After winning the 350cc and 500cc crowns in 1951 and the 1952 350cc championship for Norton, he moved to the Italian Gilera team, where he won consecutive 500cc tittles from 1953-1955.
His bid for a fourth championship in a row was only derailed after he took part in a riders' strike over start money.
While successful on two wheels, Duke also transferred his skills to cars when he joined Aston Martin for a tilt at the Sebring 12 Hours alongside F1 driver Peter Collins. The pair were unable to finish the race.
Duke died peacefully at his Isle of Man home. He leaves a son Peter, who heads up the Duke Video motorsport media business.