Measured Waters marches on at Barbagallo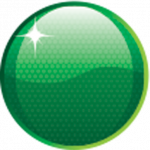 Cameron Waters completed a dominant lights-to-flag victory in the second Dunlop Series heat to open up a healthy lead in the championship at Barbagallo.
The Prodrive Racing Australia driver proved untouchable with an impressive measured drive on worn tyres at the Perth circuit.
Waters enjoyed a relatively straight forward run as he took the win by 3.3s over Matt White Motorsport's Chris Pither with team-mate Jack Le Brocq in third.
There was plenty of action right through the field with the podium places only decided in the final laps.
Le Brocq and Pither fought over second for the entire race, but a mistake from the former at Turn 6 with just two laps remaining gifted Pither the position.
Waters' victory could emerge to be a pivotal point in the championship with series co-leader heading into this weekend, Paul Dumbrell, forced to nurse his Eggleston Motorsport Commodore home in 10th position.
Dumbrell appeared to be battling with an engine issue having dropped down the order in the early stages.
There was plenty of action throughout the race for the minor positions as Todd Hazelwood fought his way through the field to finish fourth.
Experienced V8 Supercar driver Paul Morris was in the thick of the battles at the start which resulted in a fifth place at the flag. Garry Rogers Motorsport driver James Golding was sixth.
It was a difficult race for star of race 1 Arren Russell, who ran as high as third in the opening laps.
He soon dropped down the order before contact with Shae Davies saw him suffer damage and finish in 23rd spot.
Rookies Renee Gracie and Bryce Fullwood produced impressive runs to finish 13th and 14th respectively.
Andrew Jones retired after just two laps with a reoccurrence of an oil pressure issue.
Result: Dunlop Series Race 2, Barbagallo
| | | | | | |
| --- | --- | --- | --- | --- | --- |
| 1 | TEAM ENZED PRA | Cameron Waters | Ford Falcon FG | 28 | 27:51.5414 |
| 2 | Ice Break Racing | Chris Pither | Ford Falcon FG | 28 | 27:54.9381 |
| 3 | MW Motorsport | Jack Le Brocq | Ford Falcon FG | 28 | 27:57.3413 |
| 4 | iseek Racing | Todd Hazelwood | Ford Falcon FG | 28 | 27:57.6993 |
| 5 | United Racing | Paul Morris | Ford Falcon FG | 28 | 28:11.5841 |
| 6 | Gippsland Body Building GRM | James Golding | Holden Commodore VE2 | 28 | 28:13.2932 |
| 7 | Davbridge Constructions | Shae Davies | Ford Falcon FG | 28 | 28:14.4676 |
| 8 | Eggleston Motorsport | Garry Jacobson | Holden Commodore VE2 | 28 | 28:14.7477 |
| 9 | Hayman Reese Racing | Jesse Dixon | Ford Falcon FG | 28 | 28:23.4044 |
| 10 | Eggleston Motorsport | Paul Dumbrell | Holden Commodore VE2 | 28 | 28:27.7292 |
| 11 | PAYCE | Macauley Jones | Holden Commodore VE2 | 28 | 28:28.1574 |
| 12 | Super Black Racing | Simon Evans | Ford Falcon FG | 28 | 28:31.3794 |
| 13 | Fujitsu Racing | Renee Gracie | Ford Falcon FG | 28 | 28:33.6106 |
| 14 | Middys Electrical | Bryce Fullwood | Holden Commodore VE | 28 | 28:35.2379 |
| 15 | Alphabet / Bursons Auto Parts | Josh Kean | Holden Commodore VE2 | 28 | 28:39.9384 |
| 16 | Street Fighter Performance Upg | Dan Day | Ford Falcon FG | 28 | 28:47.0746 |
| 17 | Eggleston Motorsport | Ant Pedersen | Holden Commodore VE2 | 28 | 28:49.6468 |
| 18 | Matt Hansen Racing | Matt Hansen | Holden Commodore VE2 | 27 | 28:01.7036 |
| 19 | THR Developments/SA Racing | Jason Leoncini | Holden Commodore VE2 | 27 | 28:07.5407 |
| 20 | Arcoplate / Penrite | Kurt Kostecki | Holden Commodore VE2 | 27 | 28:12.3243 |
| 21 | Battery World Racing | Aaron McGill | Holden Commodore VE2 | 27 | 28:14.1541 |
| 22 | Challenger / Simplex | Brett Hobson | Holden Commodore VE2 | 27 | 28:24.1260 |
| 23 | Plus Fitness / Go Karts Go | Aaren Russell | Ford Falcon FG | 26 | 28:09.8819 |
| DNF | THR Developments/SA Racing | Taz Douglas | Holden Commodore VE2 | 18 | 18:37.4049 |
| DNF | Wilson Medic One / NBS | Andrew Jones | Holden Commodore VE2 | 1 |  1:08.6849 |