Harris claims Utes series lead with Race 3 win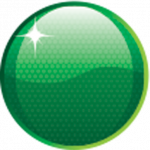 Ryal Harris held his nerve to secure victory in the final V8 Utes encounter at Barbagallo Raceway to deny Adam Marjoram a maiden win.
A strong start from the Gold Coast driver set up the victory as he won the drag race with polesitter Rhys McNally on the run to the first corner.
Harris spent the majority of the race looking in his mirrors defending from a hard charging Marjoram searching for his breakthrough win.
Despite coming under constant pressure, the former two-time V8 Utes champion hung on to take the chequered flag, although he did have a brief heart in the mouth moment while lapping Warwick Spooner on the final lap.
"I'm really happy and although I don't entirely agree with the new points system it definitely made the final race interesting, any one of six people could have won and I'm glad it was me," said Harris.
Marjoram trailed Harris by 0.2s at the flags as the Western Australian secure his maiden Utes podium in front of his home crowd.
The Erebus driver managed to force his way by a struggling McNally and a fast starting Gerard McLeod, who eventually came home in fourth after losing out to George Miedecke on the final lap.
"I couldn't be happier, to finally get a podium and to do it here in front of a home crowd and all of the Auto One crew it's just awesome," said Marjoram.
"I'm so happy right now, Erebus have done such a great job on the car and I know I'm one to watch out for now."
McNally was hit with a 10 second penalty for kerb striking which dropped him to 11th position.
Harris now leads the championship standings by 28 points from Marjoram with Miedecke jumping up to third.
Result: V8 Utes Race 3, Barbagallo
| | | | | | |
| --- | --- | --- | --- | --- | --- |
| 1 | Holiday For Life | Ryal Harris (QLD) | Ford Falcon FG | 14 | 16:12.6762 |
| 2 | Auto One / Erebus Motorsport | Adam Marjoram (WA) | Holden Commodore VE | 14 | 16:12.8715 |
| 3 | iSeek Racing / ees.com | George Miedecke (NSW) | Ford Falcon FG | 14 | 16:13.9423 |
| 4 | RYCO 24-7 / Transco MFG | Gerard McLeod (VIC) | Holden Commodore VE | 14 | 16:14.2416 |
| 5 | Mango Credit | David Sieders (NSW) | Holden Commodore VE | 14 | 16:14.5829 |
| 6 | Multispares Racing | Ryan Hansford (QLD) | Ford Falcon FG | 14 | 16:15.1013 |
| 7 | All Purpose Pest Control | Grant Johnson (WA) | Ford Falcon FG | 14 | 16:15.2756 |
| 8 | Bob Jane T-Marts / Altenzo Per | Kim Jane (VIC) | Holden Commodore VE | 14 | 16:15.6604 |
| 9 | Just Car Insurance / Kitten Racing | Craig Dontas (SA) | Holden Commodore VE | 14 | 16:16.6529 |
| 10 | Slideways / Go Karting Austral | Cam Wilson (QLD) | Ford Falcon FG | 14 | 16:18.1404 |
| 11 | Stratco Racing | Rhys McNally (WA) | Holden Commodore VE | 14 | 16:21.2750 |
| 12 | Jesus Racing | Andrew Fisher (NSW) | Ford Falcon FG | 14 | 16:25.6603 |
| 13 | JMG Racing | Jeremy Gray (NSW) | Ford Falcon FG | 14 | 16:26.4237 |
| 14 | Cetnaj Electrical Supplies | Peter Burnitt (QLD) | Ford Falcon FG | 14 | 16:30.4314 |
| 15 | Skyreack / Shamick Racing | Leigh Nicolaou (VIC) | Holden Commodore VE | 14 | 16:36.7735 |
| 16 | Gulf Western Oil / Aussie Stop | Richard Mork (NSW) | Ford Falcon FG | 14 | 16:37.9990 |
| 17 | Western General Body Works | Danny Buzadzic (VIC) | Ford Falcon FG | 14 | 16:40.0756 |
| 18 | Rentco Racing | Kris Walton (QLD) | Ford Falcon FG | 14 | 16:40.9662 |
| 19 | RED Express / AirRoad | Charlie Kovacs (SA) | Holden Commodore VE | 14 | 16:40.9851 |
| 20 | Australian Conveyor Racing | Noel Edge (SA) | Ford Falcon FG | 14 | 16:50.3854 |
| 21 | Ward Demolition Racing | Peter Ward (NZL) | Holden Commodore VE | 14 | 16:52.7352 |
| 22 | OAKLANDS BUILT | Bruce Oaklands (NSW) | Ford Falcon FG | 14 | 16:53.8218 |
| 23 | Team Kleen Racing / Kleen Group | Andrew Nickolls (NSW) | Holden Commodore VE | 14 | 16:54.5108 |
| 24 | Team Kleen Racing / Kleen Group | Warrick Spooner (VIC) | Holden Commodore VE | 13 | 16:24.2616 |
| 25 | Peters Motorsport | Mason Barbera (QLD) | Ford Falcon FG | 13 | 16:39.3987 |
| 26 | Sieders Racing Team | Jordan Skinner (SA) | Ford Falcon FG | 13 | 16:55.2447 |
| DNF | Team Kleen Racing / Kleen Group | Adam Beechey (TAS) | Holden Commodore VE | 13 | 15:13.3468 |
 Championship Standings 
| Position | Driver | |
| --- | --- | --- |
| 1 | Ryal Harris | 291 |
| 2 | Adam Marjoram | 263 |
| 3 | George Miedecke | 256 |
| 4 | Rhys McNally | 244 |
| 5 | Ryan Hansford | 225 |
| 6 | Kris Walton | 223 |
| 7 | David Sieders | 215 |
| 8 | Kim Jane | 199 |
| 9 | Jeremy Gray | 190 |
| 10 | Gerard McLeod | 185 |
| 11 | Craig Dontas | 172 |
| 12 | Leigh Nicolaou | 165 |
| 13 | Andrew Fisher | 162 |
| 14 | Richard Mork | 145 |
| 15 | Adam Beechey | 130 |
| 16 | Jordan Skinner | 122 |
| 17 | Grant Johnson | 121 |
| 18 | Peter Burnitt | 110 |
| 19 | Cam Wilson | 108 |
| 20 | Nathan Pretty | 108 |
| 21 | Danny Buzadzic | 106 |
| 22 | Mason Barbera | 101 |
| 23 | Noel Edge | 88 |
| 24 | Andrew Nickolls | 88 |
| 25 | Bruce Oaklands | 75 |
| 26 | Nandi Kiss | 68 |
| 27 | Troy Dontas | 68 |
| 28 | Charlie Kovacs | 65 |
| 29 | Peter Ward | 64 |
| 30 | Warrick Spooner | 44 |
| 31 | Rick Gill | 28 |
| 32 | Geoff Fane | 0 |