Gordon scores Talladega pole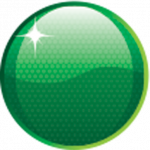 Jeff Gordon racked-up his 80th pole with the fastest time ahead of the Geico 500 at NASCAR's biggest track – Talladega Superspeedway.
In a race where drafting will be everything, Gordon will have plenty of friends around him with four Hendrick Motorsports cars in the top-5.
Despite this being Gordon's final season as a fulltime driver, his speed of 313.489 km/h (194.793 mph) on the 2.66-mile track was enough to give him his third pole of the season and fourth at Talladega. The speed of Gordon's Chevrolet gave him an impressive margin of 0.281 seconds.
"We definitely have a fast Drive To End Hunger Chevrolet," said Gordon.
"I think we've shown that all weekend long. But you never know what you've got until you put it on the clock. I am so proud of this pole because we got the pole in Daytona, but it was a totally different format.
"I knew the car was fast there. For this team to bring another car, a different car here, and all the hard work from the engine shop and what they do with the bodies, and chassis and prep. A lot of hard work goes into this and (crew chief) Alan Gustafson takes a lot of pride in these. They should, this is awesome."
"And awesome for Hendrick Motorsports to be on the front row. This was all them. I played a small role at Daytona, but I played no role today, but it was fun."
Kasey Kahne will share the front row. Ryan Blaney turned plenty of heads by qualifying his Wood Brothers Racing Ford in third ahead of Hendrick teammates Dale Earnhardt Jr. and Jimmie Johnson.
Outside of Talladega and Daytona, all other tracks use elimination styled qualifying similar to Formula 1. However, with pack-drafting causing a number of incidents at the two superspeedways, this weekend's race at Talladega saw qualifying return to single car runs. The same system will be used in the July race at Daytona.
Some notable performances in qualifying saw Michael Waltrip; who nowadays only races at the superspeedways, qualify in 23rd. While defending Sprint Cup Series champion and current points leader Kevin Harvick was 24th.
Michael McDowell and rookie Jeb Burton failed to qualify for the 43-car field.
QUALIFYING: Geico 500 – Talladega Superspeedway 
 

| POS. | CAR # | DRIVER | MANUFACTURER | SPONSOR | MPH | BEST TIME | BEHIND |
| --- | --- | --- | --- | --- | --- | --- | --- |
| 1 | 24 | Jeff Gordon | | Drive to End Hunger | 194.793 | 49.160 | Leader |
| 2 | 5 | Kasey Kahne | | Farmers Insurance | 193.685 | 49.441 | –0.281 |
| 3 | 21 | Ryan Blaney | | Motorcraft / Quick Lane Tire & Auto Center | 193.611 | 49.460 | –0.300 |
| 4 | 88 | Dale Earnhardt Jr | | Nationwide | 193.599 | 49.463 | –0.303 |
| 5 | 48 | Jimmie Johnson | | Lowe's | 193.427 | 49.507 | –0.347 |
| 6 | 14 | Tony Stewart | | Bass Pro Shops/Tracker Boats | 193.419 | 49.509 | –0.349 |
| 7 | 27 | Paul Menard | | Quaker State / Menards | 193.412 | 49.511 | –0.351 |
| 8 | 20 | Matt Kenseth | | Dollar General | 193.357 | 49.525 | –0.365 |
| 9 | 18 | David Ragan | | Pedigree | 193.006 | 49.615 | –0.455 |
| 10 | 15 | Clint Bowyer | | PEAK Commercial & Industrial Toyota Camry | 192.808 | 49.666 | –0.506 |
| 11 | 13 | Casey Mears | | No. 13 GEICO Chevrolet SS | 192.703 | 49.693 | –0.533 |
| 12 | 9 | Sam Hornish Jr | | Medallion Bank | 192.343 | 49.786 | –0.626 |
| 13 | 42 | Kyle Larson | | Target | 192.792 | 49.670 | –0.510 |
| 14 | 3 | Austin Dillon | | Bass Pro Shops | 192.789 | 49.671 | –0.511 |
| 15 | 2 | Brad Keselowski | | Miller Lite | 192.777 | 49.674 | –0.514 |
| 16 | 33 | Brian Scott | | Shore Lodge | 192.765 | 49.677 | –0.517 |
| 17 | 11 | Denny Hamlin | | FedEx Express | 192.738 | 49.684 | –0.524 |
| 18 | 31 | Ryan Newman | | Caterpillar | 192.715 | 49.690 | –0.530 |
| 19 | 41 | Kurt Busch | | Haas Automation | 192.680 | 49.699 | –0.539 |
| 20 | 16 | Greg Biffle | | Ortho Ford Fusion | 192.672 | 49.701 | –0.541 |
| 21 | 22 | Joey Logano | | Shell Pennzoil | 192.622 | 49.714 | –0.554 |
| 22 | 19 | Carl Edwards | | Arris | 192.587 | 49.723 | –0.563 |
| 23 | 55 | Michael Waltrip | | Aaron's Dream Machine | 192.181 | 49.828 | –0.668 |
| 24 | 4 | Kevin Harvick | | Outback Steak House | 192.050 | 49.862 | –0.702 |
| 25 | 10 | Danica Patrick | | GoDaddy | 191.835 | 49.918 | –0.758 |
| 26 | 6 | Trevor Bayne | | Advocare Ford Fusion | 191.727 | 49.946 | –0.786 |
| 27 | 1 | Jamie McMurray | | McDonald's | 191.627 | 49.972 | –0.812 |
| 28 | 43 | Aric Almirola | | Fresh From Florida | 191.616 | 49.975 | –0.815 |
| 29 | 17 | Ricky Stenhouse Jr | | Fifth Third Bank Ford Fusion | 191.581 | 49.984 | –0.824 |
| 30 | 40 | Landon Cassill | | TBA | 191.497 | 50.006 | –0.846 |
| 31 | 47 | AJ Allmendinger | | Kroger/Hungry Jack | 191.252 | 50.070 | –0.910 |
| 32 | 32 | Bobby Labonte | | C&J Energy Services | 191.176 | 50.090 | –0.930 |
| 33 | 62 | Brendan Gaughan | | Diathrive | 191.016 | 50.132 | –0.972 |
| 34 | 98 | Josh Wise | | Phoenix Construction | 190.757 | 50.200 | –1.040 |
| 35 | 51 | Justin Allgaier | | Brandt | 190.738 | 50.205 | –1.045 |
| 36 | 78 | Martin Truex Jr | | Furniture Row/Visser Precision | 190.715 | 50.211 | –1.051 |
| 37 | 7 | Alex Bowman | | Golden Corral Chevrolet | 190.624 | 50.235 | –1.075 |
| 38 | 34 | Chris Buescher | | CSX / Play It Safe | 190.408 | 50.292 | –1.132 |
| 39 | 38 | David Gilliland | | Farm Rich | 190.276 | 50.327 | –1.167 |
| 40 | 46 | Michael Annett | | Bene-fit | 190.147 | 50.361 | –1.201 |
| 41 | 35 | Cole Whitt | | Speed Stick | 189.752 | 50.466 | –1.306 |
| 42 | 23 | J.J. Yeley | | Dr. Pepper | 189.242 | 50.602 | –1.442 |
| 43 | 83 | Matt DiBenedetto | | Dustless Blasting | 188.850 | 50.707 | –1.547 |