Audi topples Porsche as Evans wins LMP2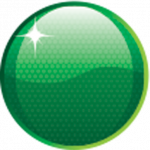 Audi has prevailed following a fierce battle to deny Porsche victory in a record-breaking Round 2 of the World Endurance Championship at Spa-Francorchamps.
Benoit Treluyer guided the #7 Audi R18 home after a thrilling duel that saw the Neel Jani, Marc Lieb and Romain Dumas #18 Porsche finish 13.4s adrift in second place.
The pole-sitting #17 Porsche of Timo Bernhard, Mark Webber and Brendon Hartley finished third, a result which looked a longshot after the team received a penalty and lost considerable time in the pits with suspension problems.
For Treluyer and his crew of Marc Fassler and Andre Lotterer it was back-to-back victories after their opening round win at Silverstone last month.
"It was amazing race again. We had a really good fight with Porsche and the team did a great job,"  Treluyer said.
Benefitting by less than 10 minutes of yellow flag running, the event saw 1232km logged, the greatest distance achieved in a 6 Hour race in the world.
Felipe Albuquerque, Marco Bonanomi and Rene Rast were fourth in the third Audi R18 e-tron quattro ahead of the Toyota TS040 of Alex Wurz, Stephane Sarrazin and Mike Conway.
The third Porsche 919 Hybrid of Nico Hulkenberg, Earl Bamber and Nick Tandy was sixth with the #8 Audi seventh after Oliver Jarvis speared into the barriers in the closing minutes.
Toyota's world champion line-up of Anthony Davidson and Sebastian Buemi were eighth.
In LMP2, Mitch Evans took a starring role in the winning effort of the Jota Sport wildcard entry.
Sharing the #38 Gibson Nissan with Harry Tincknell and Simon Dolan, GP2 racer Evans put in a sterling performance to overcome a jump start penalty and defeat established prototype starts in his WEC debut.
Aston Martin Racing, the class of the field in qualifying, landed both the LMGTE Pro and Am classes with the #99 and #98 Vantage V8s respectively.
The #99 saw Richie Stanaway join his Kiwi countryman Evans as a class winner with the Aston he was sharing with Fernando Rees and Alex MacDowell winning its maiden WEC event.
Full Spa 6 Hour result:
| | | | | |
| --- | --- | --- | --- | --- |
| 1 | M.Fässler/A.Lotterer/B.Tréluyer | Audi | 176 | 6:01:08.896 |
| 2 | R.Dumas/N.Jani/M.Lieb | Porsche | 176 | 13.424s |
| 3 | T.Bernhard/M.Webber/B.Hartley | Porsche | 175 | 1 Lap |
| 4 | F.Albuquerque/M.Bonanomi/R.Rast | Audi | 174 | 2 Laps |
| 5 | A.Wurz/S.Sarrazin/M.Conway | Toyota | 173 | 3 Laps |
| 6 | N.Hülkenberg/E.Bamber/N.Tandy | Porsche | 173 | 3 Laps |
| 7 | L.di Grassi/L.Duval/O.Jarvis | Audi | 168 | 8 Laps |
| 8 | A.Davidson/S.Buemi/K.Nakajima | Toyota | 162 | 14 Laps |
| 9 | S.Dolan/M.Evans/H.Tincknell | Gibson/Nissan | 161 | 15 Laps |
| 10 | G.Yacamán/L.Derani/R.González | Ligier/Nissan | 160 | 16 Laps |
| 11 | P.Ragues/O.Webb/Z.Amberg | Morgan/SARD | 159 | 17 Laps |
| 12 | M.Howson/R.Bradley/N.Lapierre | ORECA/Nissan | 159 | 17 Laps |
| 13 | N.Panciatici/P-L.Chatin/V.Capillaire | Alpine/Nissan | 159 | 17 Laps |
| 14 | N.Leventis/D.Watts/J.Kane | Dome/Nissan | 156 | 20 Laps |
| 15 | J.Nicolet/J-M.Merlin/E.Maris | Ligier/Nissan | 152 | 24 Laps |
| 16 | A.MacDowall/F.Rees/R.Stanaway | Aston Martin | 151 | 25 Laps |
| 17 | F.Makowiecki/R.Lietz | Porsche | 151 | 25 Laps |
| 18 | S.Müller/K.Estre | Porsche | 151 | 25 Laps |
| 19 | G.Bruni/T.Vilander | Ferrari | 151 | 25 Laps |
| 20 | D.Turner/S.Mücke/R.Bell | Aston Martin | 150 | 26 Laps |
| 21 | C.Nygaard/M.Sørensen/J.Adam | Aston Martin | 150 | 26 Laps |
| 22 | D.Rigon/J.Calado | Ferrari | 150 | 26 Laps |
| 23 | E.Brown/J.van Overbeek/J.Fogarty | Ligier/HPD | 149 | 27 Laps |
| 24 | P.D.Lana/P.Lamy/M.Lauda | Aston Martin | 148 | 28 Laps |
| 25 | F.Perrodo/E.Collard/R.Águas | Ferrari | 148 | 28 Laps |
| 26 | V.Shaitar/A.Bertolini/A.Basov | Ferrari | 147 | 29 Laps |
| 27 | C.Ried/K.Al Qubaisi/K.Bachler | Porsche | 146 | 30 Laps |
| 28 | P.Dempsey/P.Long/M.Seefried | Porsche | 145 | 31 Laps |
| 29 | F.Castellacci/R.Goethe/S.Hall | Aston Martin | 138 | 38 Laps |
| 30 | S.Sharp/R.Dalziel/D.Hansson | Ligier/HPD | 134 | 42 Laps |
| 31 | R.Rusinov/J.Canal/S.Bird | Ligier/Nissan | 124 | 52 Laps |
| – | D.Cameron/M.Griffin/A.Mortimer | Ferrari | 128 | Retirement |
| – | G.Roda/P.Ruberti/K.Poulsen | Chevrolet | 61 | Retirement |
| – | S.Trummer/V.Liuzzi/C.Klien | CLM/AER | 46 | Retirement |
See below video highlights