White claims fifth Targa Tasmania title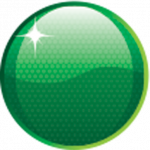 After six days and nearly 500 competitive kilometres, Lamborghini driver Jason White has secured his fifth Targa Tasmania title in the Modern competition after a thrilling last day battle south of Hobart with arch-rival Steve Glenney.
In the Showroom category for production cars, Tony Quinn led from start to finish in his brand new McLaren 650S, while South Australian Craig Haysman secured his first Classic Outright title after a brilliant drive in a 1981 Triumph TR7 V8.
Jason White went into the sixth and final day with a lead of 74 seconds, but the flying Glenney set about reducing the gap with scintillating speed in his Nissan GT-R. After two stages he had cut the gap to 42 seconds and was eyeing an unlikely victory.
But White, struggling with mechanical issues, managed to hold on, crossing the finish line 26 seconds clear to claim a popular win.
It is the fifth Modern win for White and co-driver John White, their previous being in 2005, 2010, and in 2012 and 2013.
"We had a slipping clutch this morning, so I just had to back off a bit and manage it," White said. "It was fairly bad and we almost thought that was the end of our Targa. We were pretty sure we weren't going to make it.
"We managed to bleed off a bit of time on each stage, but that wasn't the plan for the final day. It was a massive relief to get to the finish – I've never come so close to thinking it was all over.
"That's five Targa wins now – that's awesome."
Having dropped a minute and 24 seconds with mechanical problems on Day 1, Glenney's comeback was remarkable, and he finished the event well clear of last year's winner, Burnie driver Jamie Vandenberg in another Nissan GT-R.
Two-time Modern winner, Tony Quinn, claimed his first Showroom title after a flag to flag victory, ahead of the 2012 Renault Megane of TV personality, Grant Denyer.
While Quinn's victory was not unexpected, Denyer's performance surprised many, although he has a long motorsport history, including contesting the Bathurst 1000. He won several stages, and finished 38 seconds ahead of the Ford Mustang of Victorian Craig Dean.
"The biggest thing I'm taking away from this week is the difference between driving a four-wheel-drive car for so long and jumping into a high performance two-wheel-drive showroom car – it's just a totally different exercise," Quinn said.
"While the four-wheel-drive cars are faster and they can put up with a lot more, the two-wheel-drive deserves a lot more attention and focus from the driver, because it just hasn't got that ability to pull you out of trouble. But I've enjoyed myself this week."
Denyer was thrilled with his second placing.
"Compared to my last Targa a couple of years ago, I had to drive much harder, which makes our result more rewarding," he said.
"I always forget how stunning, awe inspiring, hard and long the event is, so it's incredibly rewarding for all those reasons.
"We were praying for a few wet days to slow down the McLaren and were hoping for that to pressure him, but he did an immaculate job and left it up to me and the Mustang to fight it out for second place."
In the Classic Outright competition, Craig Haysman came away with the win on his fifth attempt. Early leader, Pete Nunn, retired his Porsche with a blown engine, allowing Haysman to control the pace thereafter, winning by over three minutes.
A great battle between Peter Ullrich (1963 Jensen CV8) and Barry Faux (1985 Mazda RX7) was finally decided on the very last stage, when Faux outpaced Ullrich to move up a place and claim second.
"It's a huge relief to finally win. We put in a massive effort preparing the car this year," Haysman admitted.
"We wanted to make sure we came down with a strong car, which was the best-prepared we've ever had.
"It's something I've been aiming for for five years and to achieve that result is just amazing."
Liam Howarth (Nissan Skyline) won Early Modern, Wayne Clarke took out Vintage in his 1938 Dodge Speedster Special, Jeff Beable (Nissan) lead from start to finish in Budget Sports, and Mark Laucke (Porsche) won the Thoroughbred Trophy. Alan Gluyas dominated the technical TSD class in a Toyota 86 GTS.
The handicap classes are won by the 1963 Jensen CV8 of Peter Ullrich (Early Classic), and the 1982 Porsche 944 of Leigh Achterberg (Late Classic) while 1. Wayne Clarke and Trevor Berriman nursed home their 1938 Dodge Speedster Special in the Vintage class.
VIDEO: Final Day Highlights

Results after Day 6 of Targa Tasmania (provisional)
RDA Brakes Modern
1. Jason White / John White, 2013 Lamborghini Gallardo Squadra Corse
2. Steve Glenney / Bernie Webb, 2009 Nissan GT-R, +26s
3. Jamie Vandenberg / Dennis Sims, 2013 Nissan GT-R, +2m06s
4. Eddie Maguire / Michael Potter, 2007 Mitsubishi Lancer Evo, +4m31s
5. Max Williams / Bruce Bush, 2008 Mitsubishi Lancer Evo X, +16m56s
Wrest Point Showroom
1. Tony Quinn / Naomi Tillett, 2014 McLaren 650S
2. Grant Denyer / Alex Gelsomino, 2012 Renault Megane, +1m42s
3. Craig Dean / Jenny Cole, 2013 Ford Mustang Shelby GT500, +2m20s
4. Jim Richards / Barry Oliver, 2014 Porsche Cayman S, +9m31s
5. Peter Mayer / Nicole O'Neill, 2007 Porsche 911 GT3 RS, 10m52s
Shannon's Classic Outright
1. Craig Haysman / Mary Hughes, 1981 Triumph TR7 V8
2. Barry Faux / Therezia Mihajlovic, 1985 Mazda RX7, +3m22s
3. Peter Ullrich / Sari Ullrich, 1963 Jensen CV8, +3m28s
4. Greg Sutton / Tony Smart, 1985 Mazda RX7, 10m31s
5. Paul Freestone / Christine Freestone, 1948 Holden 215, +11m04s
Budget Sports Trophy
1. Jeff Beable / Nerida Beable, 2000 Nissan Skyline GT-R N1
2. Martin Farkas / Dennis Neagle, 2001 BMW M3, +4m41s
3. Adrian Smith / Alanah Miles, 2015 VW Golf R, +9m37s
Shannon's Thoroughbred Trophy
1. Mark Laucke / Rosina Laucke, 1974 Porsche Carrera RS
1. Bob Fisher / Louse Paul, 1967 Triumph TR4a, +16m32s
3. John Keating / Peter O'Reilly, 1975 Alfa Spider Spider, +37m00s
Shannons Vintage
1. Wayne Clarke / Trevor Berriman, 1938 Dodge Speedster Special
Country Club 4WD Showroom
1. Angus Kennard / Ian Wheeler, 2009 Subaru Impreza STi
2. Richard Perini / Chris Perini, 2013 Mercedes A45 AMG, +18s
3. Ralph Norton / Malcolm Norton, 2010 Subaru WRX STi, +2m13s
Shannons Early Classic Handicap
1. Peter Ullrich / Sari Ullrich, 1963 Jensen CV8
2. Paul Freestone / Christine Freestone, 1948 Holden 215, +6m15s
3. Andrew White / Ashley Yelds, 1961 Volvo 122s, +8m57s
Shannons Late Classic Handicap
1. Leigh Achterberg/ Greg Fitzgerald, 1982 Porsche 944
2. Barry Faux / Therezia Mihajlovic, 1985 Mazda RX7, +3m07s
3. Craig Haysman / Mary Hughes, 1981 Triumph TR7 V8, +7m44s
Spirit of Tasmania Early Modern
1. Liam Howarth / Larry Howarth, 1995 Nissan Skyline GT-R V Spec
2. Tim Hendy / Julie Winton-Monet, 2003 Nissan Skyline GT-R Z-Tune, +46s
3. Daniel Ford / Nathalie Ford, 2002 Subaru WRX STi, +5m48s
TSD Trophy
1. Alan Gluyas / Heather Gluyas, 2012 Toyota 86 GTS, 92 points
2. Jordan Bridge / Debbie Bridge, 2004 Subaru WRX STI, 166pts
3. Darryl Marshall / Andrew Marshall, 2002 Ford Falcon Ute, 224pts