Waters boosts title hopes with impressive win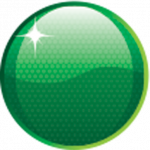 Cameron Waters showcased his Dunlop Series title credentials after producing a fighting drive to victory at Barbagallo Raceway.
The Prodrive Racing Australia driver dropped to third at the start having been outpaced by polesitter Chris Pither and Jack Le Brocq on the initial run to the first corner.
Waters was lucky not to lose third to Eggleston Motorsport's Paul Dumbrell after the pair made contact  through the high speed Turn 2 and Turn 3 complex.
However, the Ford man quickly regrouped and began to reel in Le Brocq before unleashing an aggressive pass on the Erebus Motorsport V8 co-driver at Turn 7.
Race leader Pither soon had his mirrors full of Waters having witnessed his 1.4s lead diminish in a matter of laps.
Waters shot to the lead on lap 11 with a slick move on Pither, who was unable to hang on to the Prodrive Falcon.
In the end, Waters stormed to the chequered flag with a healthy advantage over Pither, while Le Brocq filled the final place on the podium in third.
Dumbrell shadowed Le Brocq for the majority of the 28 lap race in fourth ahead of an impressive Aaren Russell.
Young gun Todd Hazelwood came home in sixth in front of Shae Davies, who surged his way to seventh from 14th on the grid.
Result: Dunlop Series Race 1, Barbagallo Raceway
| | | | | | |
| --- | --- | --- | --- | --- | --- |
| 1 | TEAM ENZED PRA | Cameron Waters | Ford Falcon FG |  28 | 27:46.8019 |
| 2 | Ice Break Racing | Chris Pither | Ford Falcon FG |  28 | 27:53.5212 |
| 3 | MW Motorsport | Jack Le Brocq | Ford Falcon FG |  28 | 27:56.7407 |
| 4 | Eggleston Motorsport | Paul Dumbrell | Holden Commodore VE2 |  28 | 27:57.2713 |
| 5 | Plus Fitness / Go Karts Go | Aaren Russell | Ford Falcon FG |  28 | 28:02.1378 |
| 6 | iseek Racing | Todd Hazelwood | Ford Falcon FG |  28 | 28:04.5448 |
| 7 | Davbridge Constructions | Shae Davies | Ford Falcon FG |  28 | 28:08.0467 |
| 8 | United Racing | Paul Morris | Ford Falcon FG |  28 | 28:11.3816 |
| 9 | Eggleston Motorsport | Garry Jacobson | Holden Commodore VE2 |  28 | 28:14.8019 |
| 10 | Hayman Reese Racing | Jesse Dixon | Ford Falcon FG |  28 | 28:15.6965 |
| 11 | Gippsland Body Building GRM | James Golding | Holden Commodore VE2 |  28 | 28:16.4195 |
| 12 | Eggleston Motorsport | Ant Pedersen | Holden Commodore VE2 |  28 | 28:18.8246 |
| 13 | Super Black Racing | Simon Evans | Ford Falcon FG |  28 | 28:20.4167 |
| 14 | THR Developments/SA Racing | Taz Douglas | Holden Commodore VE2 |  28 | 28:21.6164 |
| 15 | PAYCE | Macauley Jones | Holden Commodore VE2 |  28 | 28:21.9038 |
| 16 | Alphabet / Bursons Auto Parts | Josh Kean | Holden Commodore VE2 |  28 | 28:22.7472 |
| 17 | Arcoplate / Penrite | Kurt Kostecki | Holden Commodore VE2 |  28 | 28:37.2888 |
| 18 | THR Developments/SA Racing | Jason Leoncini | Holden Commodore VE2 |  28 | 28:38.1241 |
| 19 | Street Fighter Performance Upg | Dan Day | Ford Falcon FG |  28 | 28:39.0418 |
| 20 | Fujitsu Racing | Renee Gracie | Ford Falcon FG |  28 | 28:46.2283 |
| 21 | Battery World Racing | Aaron McGill | Holden Commodore VE2 |  28 | 28:48.0796 |
| 22 | Matt Hansen Racing | Matt Hansen | Holden Commodore VE2 |  27 | 27:51.5403 |
| 23 | Challenger / Simplex | Brett Hobson | Holden Commodore VE2 |  24 | 27:55.9188 |
| DNF | Wilson Medic One / NBS | Andrew Jones | Holden Commodore VE2 |   5 |  5:01.2754 |