Prodrive duo pace Saturday Barbagallo practice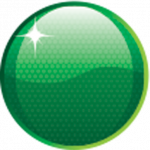 Chaz Mostert put Ford on top in the final V8 Supercars practice session prior to qualifying at Barbagallo.
In another session of mixed tyre condition and compounds, the Pepsi Max Falcon driver recorded a best of 56.86s.
The time proved 0.07s quicker than that managed by Prodrive stable-mate David Reynolds.
A late lap from Fabian Coulthard saw the Lockwood Holden slot into third ahead of Will Davison, Shane van Gisbergen and Dale Wood.
Red Bull Racing Australia continued its quiet build-up to qualifying with Craig Lowndes and Jamie Whincup seventh and 12th respectively.
The true pecking order will emerge when everyone runs new hard compound rubber in the two qualifying sessions, the first of which will get underway at 1040 local time.
V8 Supercars Practice 3, Barbagallo
| | | | | | |
| --- | --- | --- | --- | --- | --- |
| 1 | Pepsi Max Crew | Chaz Mostert | Ford Falcon FG/X | 00:56.86 | |
| 2 | The Bottle-O Racing Team | David Reynolds | Ford Falcon FG/X | 00:56.93 | 00:00.07 |
| 3 | Freightliner Racing | Fabian Coulthard | Holden Commodore VF | 00:57.08 | 00:00.22 |
| 4 | Erebus Motorsport V8 | Will Davison | Mercedes E63 AMG | 00:57.09 | 00:00.23 |
| 5 | Team Darrell Lea STIX | Shane Van Gisbergen | Holden Commodore VF | 00:57.12 | 00:00.26 |
| 6 | GB Galvanizing Racing | Dale Wood | Holden Commodore VF | 00:57.16 | 00:00.30 |
| 7 | Red Bull Racing Australia | Craig Lowndes | Holden Commodore VF | 00:57.42 | 00:00.56 |
| 8 | Supercheap Auto Racing | Tim Slade | Holden Commodore VF | 00:57.43 | 00:00.57 |
| 9 | DJR Team Penske | Scott Pye | Ford Falcon FG/X | 00:57.52 | 00:00.66 |
| 10 | Team BOC | Jason Bright | Holden Commodore VF | 00:57.53 | 00:00.66 |
| 11 | Nissan Motorsport | Rick Kelly | Nissan Altima | 00:57.56 | 00:00.70 |
| 12 | Red Bull Racing Australia | Jamie Whincup | Holden Commodore VF | 00:57.59 | 00:00.72 |
| 13 | Erebus Motorsport V8 | Ashley Walsh | Mercedes E63 AMG | 00:57.63 | 00:00.77 |
| 14 | Nissan Motorsport | Todd Kelly | Nissan Altima | 00:57.65 | 00:00.78 |
| 15 | Holden Racing Team | James Courtney | Holden Commodore VF | 00:57.77 | 00:00.91 |
| 16 | Walkinshaw Racing | Lee Holdsworth | Holden Commodore VF | 00:57.80 | 00:00.93 |
| 17 | Nissan Motorsport | Michael Caruso | Nissan Altima | 00:57.80 | 00:00.94 |
| 18 | Holden Racing Team | Garth Tander | Holden Commodore VF | 00:57.81 | 00:00.95 |
| 19 | Wilson Security Racing GRM | Scott McLaughlin | Volvo S60 | 00:57.84 | 00:00.98 |
| 20 | Pepsi Max Crew | Mark Winterbottom | Ford Falcon FG/X | 00:57.85 | 00:00.98 |
| 21 | Super Black Racing | Andre Heimgartner | Ford Falcon FG/X | 00:57.96 | 00:01.10 |
| 22 | Team Cooldrive | Tim Blanchard | Holden Commodore VF | 00:58.02 | 00:01.15 |
| 23 | Wilson Security Racing GRM | David Wall | Volvo S60 | 00:58.08 | 00:01.22 |
| 24 | Repair Management Aust Racing | Nick Percat | Holden Commodore VF | 00:58.09 | 00:01.23 |
| 25 | Nissan Motorsport | James Moffat | Nissan Altima | 00:58.56 | 00:01.70 |