Porsche powers to 1-2-3 in Spa qualifying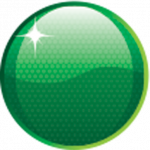 Porsche has completed a stunning shut-out of qualifying for the Spa 6 Hours by claiming the top three positions at the second round of the World Endurance Championship.
Weissach's stranglehold at the front of the grid was headed by the #17 919 Hybrid of Timo Bernhard and Brendon Hartley.
The pair achieved a record two-lap average of 1:54.767s in the machine they share with Australian Mark Webber.
In a big shock, the freshly entered third #19 Porsche LMP1 saw F1 driver Nico Hulkenberg and Nick Tandy fall just .2s short of claiming pole on debut in the car they share with Kiwi Earl Bamber.
Neel Jani and Marc Lieb qualified third in the #18 919 which is also crewed by Romain Dumas.
Fritz Enzinger, Porsche LMP1 program vice president, summed up the feeling in the camp after the decision to stretch its resources by adding a third car in preparation for a potential 17th outright victory at Le Mans next month.
"This result is almost unbelievable and we have achieved it on what probably is the most demanding race track of the entire season," Enzinger said.
Talented Kiwi Hartley admitted he was at one with the 919 which is now operating in the highest energy class, 8 megajoules.
"For me my lap was the best I have ever done in the 919. The car was just excellent and every session has gone smoothly for us so far," Hartley said.
Andre Lotterer and Marcel Fassler will start on the outside of the second row in the #7 Audi after seeing an average qualifying lap pace of 1:55.540s.
The sister R18 e-tron of Lucas di Grassi and Loic Duval was fifth ahead of the #1 Toyota TS040 of Anthony Davidson and Sebastien Buemi.
In LMP2, the #26 G-Drive of Roman Rusinov, Sam Bird and Julien Canal topped the class.
Aston Martin Racing will start from pole in the GTE classes with the #99 and #98 Vantage topping the Pro and Am sections.
See below full Spa 6 Hours grid
| Pos | Class | Driver | Team | Car | Time | Gap |
| --- | --- | --- | --- | --- | --- | --- |
| 1 | LMP1 | T.Bernhard, M.Webber, B.Hartley | Porsche Team | Porsche | 1:54.767s | – |
| 2 | LMP1 | N.Hulkenberg, E.Bamber, N.Tandy | Porsche Team | Porsche | 1:55.025s | 0.258s |
| 3 | LMP1 | R.Dumas, N.Jani, M.Lieb | Porsche Team | Porsche | 1:55.284s | 0.517s |
| 4 | LMP1 | M.Fassler, A.Lotterer, B.Treluyer | Audi Sport Team Joest | Audi | 1:55.540s | 0.773s |
| 5 | LMP1 | L.di Grassi, L.Duval, O.Jarvis | Audi Sport Team Joest | Audi | 1:56.541s | 1.774s |
| 6 | LMP1 | A.Davidson, S.Buemi | Toyota Racing | Toyota | 1:57.487s | 2.720s |
| 7 | LMP1 | A.Wurz, S.Sarrazin, M.Conway | Toyota Racing | Toyota | 1:57.929s | 3.162s |
| 8 | LMP1 | F.Albuquerque, M.Bonanomi, R.Rast | Audi Sport Team Joest | Audi | 1:58.000s | 3.233s |
| 9 | LMP1 | S.Trummer, V.Liuzzi, C.Klien | Team ByKolles | CLM/AER | 2:07.286s | 12.519s |
| 10 | LMP2 | R.Rusinov, J.Canal, S.Bird | G-Drive Racing | Ligier/Nissan | 2:07.761s | – |
| 11 | LMP2 | M.Howson, R.Bradley, N.Lapierre | KCMG | ORECA/Nissan | 2:07.970s | – |
| 12 | LMP2 | P.Ragues, O.Webb, Z.Amberg | Team SARD Morand | Morgan/SARD | 2:08.055s | – |
| 13 | LMP2 | G.Yacaman, L.Derani, R.Gonzalez | G-Drive Racing | Ligier/Nissan | 2:08.258s | – |
| 14 | LMP2 | S.Dolan, M.Evans, H.Tincknell | JOTA Sport | Gibson/Nissan | 2:08.329s | – |
| 15 | LMP2 | N.Panciatici, P-L.Chatin, V.Capillaire | Signatech Alpine | Alpine/Nissan | 2:08.901s | – |
| 16 | LMP2 | S.Sharp, R.Dalziel, D.Hansson | Extreme Speed Motorsports | Ligier/HPD | 2:09.989s | – |
| 17 | LMP2 | N.Leventis, D.Watts, J.Kane | Strakka Racing | Dome/Nissan | 2:11.655s | – |
| 18 | LMP2 | E.Brown, J.van Overbeek, J.Fogarty | Extreme Speed Motorsports | Ligier/HPD | 2:16.721s | – |
| 19 | GTE Pro | A.MacDowall, F.Rees, R.Stanaway | Aston Martin Racing V8 | Aston Martin | 2:16.840s | – |
| 20 | GTE Pro | G.Bruni, T.Vilander | AF Corse | Ferrari | 2:16.910s | – |
| 21 | GTE Pro | D.Turner, S.Mucke, R.Bell | Aston Martin Racing | Aston Martin | 2:17.231s | – |
| 22 | GTE Pro | D.Rigon, J.Calado | AF Corse | Ferrari | 2:17.526s | – |
| 23 | GTE Pro | C.Nygaard, M.Sorensen, J.Adam | Aston Martin Racing | Aston Martin | 2:17.757s | – |
| 24 | GTE Pro | S.Muller, K.Estre | Porsche Team Manthey | Porsche | 2:18.025s | – |
| 25 | GTE Pro | F.Makowiecki, R.Lietz | Porsche Team Manthey | Porsche | 2:18.038s | – |
| 26 | LMP2 | J.Nicolet, J-M.Merlin, E.Maris | Oak Racing | Ligier/Nissan | 2:18.487s | – |
| 27 | GTE Am | P.D.Lana, P.Lamy, M.Lauda | Aston Martin Racing | Aston Martin | 2m19.578s | – |
| 28 | GTE Am | G.Roda, P.Ruberti, K.Poulsen | Larbre Competition | Chevrolet | 2:20.694s | – |
| 29 | GTE Am | C.Ried, K.Al Qubaisi, K.Bachler | Abu Dhabi-Proton Racing | Porsche | 2:21.432s | – |
| 30 | GTE Am | D.Cameron, M.Griffin, A.Mortimer | AF Corse | Ferrari | 2:21.893s | – |
| 31 | GTE Am | F.Perrodo, E.Collard, R.Aguas | AF Corse | Ferrari | 2:21.958s | – |
| 32 | GTE Am | V.Shaitar, A.Bertolini, A.Basov | SMP Racing | Ferrari | 2:22.909s | – |
| 33 | GTE Am | P.Dempsey, P.Long, M.Seefried | Dempsey-Proton Racing | Porsche | 2:23.303s | – |
| 34 | GTE Am | F.Castellacci, R.Goethe, S.Hall | Aston Martin Racing | Aston Martin | 2:24.519s | – |
See below qualifying highlights video