McNally survives hectic Barbagallo Utes battle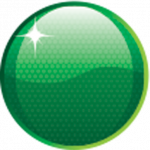 Rhys McNally held off two-time V8 Utes champion Ryal Harris to claim his third victory of the season in a hectic reverse grid Barbagallo encounter.
McNally made the most of crash strewn opening lap to emerge in the lead where he would remain for the remainder of the race, despite a spirited challenge from Harris.
The race had barely begun before the Safety Car was deployed.
Contact between Cam Wilson, Kris Walton and Danny Budzadzic resulted in Jeremy Gray being fired off into the Turn 1 gravel trap.
Worse was to follow as Peter Burnitt lost his left rear wheel in an unrelated multiple car incident on the opening lap.
These accidents came after poleman Mason Barbera and George Mideceke made heavy contact at Turn 1, which forced Barbera out of the race with a left rear puncture.
Once racing resumed the attention switched to a tantalising battle for the lead between McNally and Harris.
The pair diced for the remaining laps with Harris trying to force his way through.
However, McNally resisted Harris' multiple passing attempts to take the chequered flag.
Gerard McLeod came through a thrilling four car battle to take third ahead of Adam Marjoram, Miedecke and David Sieders.
McNally's triumph will see him start Sunday's third race from pole position.
Meanwhile, Kim Jane starred in the earlier race of the day as the pole position winner held his nerve under immense pressure to hold off Sieders to the chequered flag.
Having converted his pole position into the race lead, Jane was unable to put away from the field as a quartet of drivers battled for the lead.
Sieders led the pursuit of Jane with Ryan Hansford and local Grant Johnson never more than a second adrift of the leader.
Despite facing a period of continuous pressure, Jane held his nerve to take the win from Sieders and Hansford.
Hansford claimed fourth while championship leaders Harris and Walton finished seventh and 14th respectively.
"Darwin last year was my last win but this is the first time in about three years that I've gone back to back with a Pole and a Race win, so it's a great feeling," said Jane.
Result: V8 Utes Race 1, Barbgallo
| | | | | | |
| --- | --- | --- | --- | --- | --- |
| 1 | Bob Jane T-Marts / Altenzo Per | Kim Jane (VIC) | Holden Commodore VE | 14 | 15:54.0306 |
| 2 | Mango Credit | David Sieders (NSW) | Holden Commodore VE | 14 | 15:54.4769 |
| 3 | Multispares Racing | Ryan Hansford (QLD) | Ford Falcon FG | 14 | 15:54.8254 |
| 4 | All Purpose Pest Control | Grant Johnson (WA) | Ford Falcon FG | 14 | 15:55.0466 |
| 5 | Auto One / Erebus Motorsport | Adam Marjoram (WA) | Holden Commodore VE | 14 | 15:58.3494 |
| 6 | McLeod Racing / RYCO 24-7 | Gerard McLeod (VIC) | Holden Commodore VE | 14 | 15:59.1720 |
| 7 | Holiday For Life | Ryal Harris (QLD) | Ford Falcon FG | 14 | 15:59.7368 |
| 8 | Stratco Racing | Rhys McNally (WA) | Holden Commodore VE | 14 | 16:01.1425 |
| 9 | iSeek Racing / ees.com | George Miedecke (NSW | Ford Falcon FG | 14 | 16:03.3153 |
| 10 | Peters Motorsport | Mason Barbera (QLD) | Ford Falcon FG | 14 | 16:03.5709 |
| 11 | Jesus Racing | Andrew Fisher (NSW) | Ford Falcon FG | 14 | 16:05.1727 |
| 12 | Just Car Insurance / Kitten Ra | Craig Dontas (SA) | Holden Commodore VE | 14 | 16:05.8336 |
| 13 | Slideways / Go Karting Austral | Cam Wilson (QLD) | Ford Falcon FG | 14 | 16:07.2134 |
| 14 | JMG Racing | Jeremy Gray (NSW) | Ford Falcon FG | 14 | 16:08.8168 |
| 15 | Western General Body Works | Danny Buzadzic (VIC) | Ford Falcon FG | 14 | 16:10.2962 |
| 16 | Rentco Racing | Kris Walton (QLD) | Ford Falcon FG | 14 | 16:12.7609 |
| 17 | Sieders Racing Team | Jordan Skinner (SA) | Ford Falcon FG | 14 | 16:13.6511 |
| 18 | Cetnaj Electrical Supplies | Peter Burnitt (QLD) | Ford Falcon FG | 14 | 16:16.6473 |
| 19 | Rick Gill Motorcycles | Rick Gill (WA) | Ford Falcon FG | 14 | 16:16.9245 |
| 20 | Skyreack / Shamick Racing | Leigh Nicolaou (VIC) | Holden Commodore VE | 14 | 16:21.1837 |
| 21 | Gulf Western Oil / Aussie Stop | Richard Mork (NSW) | Ford Falcon FG | 14 | 16:26.0470 |
| 22 | Ward Demolition Racing | Peter Ward (NZL) | Holden Commodore VE | 14 | 16:29.7769 |
| 23 | RED Express / AirRoad | Charlie Kovacs (SA) | Holden Commodore VE | 14 | 16:42.2141 |
| 24 | Australian Conveyor Racing | Noel Edge (SA) | Ford Falcon FG | 14 | 16:42.7765 |
| 25 | OAKLANDS BUILT | Bruce Oaklands (NSW) | Ford Falcon FG | 14 | 16:43.2274 |
| 26 | Team Kleen Racing / Kleen Group | Andrew Nickolls (NSW) | Holden Commodore VE | 14 | 16:49.3607 |
| 27 | Team Kleen Racing / Kleen Group | Warrick Spooner (VIC) | Holden Commodore VE | 14 | 16:56.9518 |
| 28 | Team Kleen Racing / Kleen Group | Adam Beechey (TAS) | Holden Commodore VE | 12 | 16:26.8857 |
Result: V8 Utes Race 2, Barbagallo
| | | | | | |
| --- | --- | --- | --- | --- | --- |
| 1 | Stratco Racing | Rhys McNally (WA) | Holden Commodore VE | 13 | 18:01.9339 |
| 2 | Holiday For Life | Ryal Harris (QLD) | Ford Falcon FG | 13 | 18:02.2496 |
| 3 | RYCO 24-7 / Transco MFG | Gerard McLeod (VIC) | Holden Commodore VE | 13 | 18:06.4495 |
| 4 | Auto One / Erebus Motorsport | Adam Marjoram (WA) | Holden Commodore VE | 13 | 18:06.6180 |
| 5 | iSeek Racing / ees.com | George Miedecke (NSW) | Ford Falcon FG | 13 | 18:07.8980 |
| 6 | Mango Credit | David Sieders (NSW) | Holden Commodore VE | 13 | 18:08.1519 |
| 7 | Bob Jane T-Marts / Altenzo | Kim Jane (VIC) | Holden Commodore VE | 13 | 18:09.2951 |
| 8 | Multispares Racing | Ryan Hansford (QLD) | Ford Falcon FG | 13 | 18:10.0928 |
| 9 | Just Car Insurance / Kitten Racing | Craig Dontas (SA) | Holden Commodore VE | 13 | 18:10.4258 |
| 10 | Rentco Racing | Kris Walton (QLD) | Ford Falcon FG | 13 | 18:11.1060 |
| 11 | Slideways / Go Karting Austral | Cam Wilson (QLD) | Ford Falcon FG | 13 | 18:14.0846 |
| 12 | Skyreack / Shamick Racing | Leigh Nicolaou (VIC) | Holden Commodore VE | 13 | 18:14.1846 |
| 13 | Team Kleen Racing / Kleen Group | Adam Beechey (TAS) | Holden Commodore VE | 13 | 18:15.0380 |
| 14 | Gulf Western Oil / Aussie Stop | Richard Mork (NSW) | Ford Falcon FG | 13 | 18:20.4801 |
| 15 | Western General Body Works | Danny Buzadzic (VIC) | Ford Falcon FG | 13 | 18:20.8547 |
| 16 | Ward Demolition Racing | Peter Ward (NZL) | Holden Commodore VE | 13 | 18:26.6598 |
| 17 | RED Express / AirRoad | Charlie Kovacs (SA) | Holden Commodore VE | 13 | 18:27.1519 |
| 18 | Australian Conveyor Racing | Noel Edge (SA) | Ford Falcon FG | 13 | 18:27.5793 |
| 19 | OAKLANDS BUILT | Bruce Oaklands (NSW) | Ford Falcon FG | 13 | 18:34.8941 |
| 20 | Team Kleen Racing / Kleen Group | Warrick Spooner (VIC) | Holden Commodore VE | 13 | 18:44.7700 |
| 21 | Peters Motorsport | Mason Barbera (QLD) | Ford Falcon FG | 12 | 18:15.6192 |
| 22 | JMG Racing | Jeremy Gray (NSW) | Ford Falcon FG | 12 | 18:22.8449 |
| 23 | All Purpose Pest Control | Grant Johnson (WA) | Ford Falcon FG | 12 | 19:01.5825 |
| 24 | Jesus Racing | Andrew Fisher (NSW) | Ford Falcon FG | 11 | 15:53.2327 |
| NC | Team Kleen Racing / Kleen Group | Andrew Nickolls (NSW) | Holden Commodore VE |  6 | 10:29.2891 |
| NC | Sieders Racing Team | Jordan Skinner (SA) | Ford Falcon FG |  3 |  7:50.0842 |
| 27 | Cetnaj Electrical Supplies | Peter Burnitt (QLD) | Ford Falcon FG | | |