Honda hints at possible Stoner return in 2016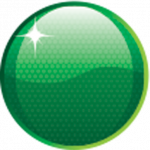 Honda vice president Shuhei Nakamoto has added fuel to the possibility of Casey Stoner returning to MotoGP if Dani Pedrosa's injury issues continue.
Pedrosa will miss a third race in succession this weekend at Jerez as the Spaniard continues to battle an arm pump problem which arose after the season opening Qatar Grand Prix.
Japanese test rider Hiroshi Aoyama will once again act as Pedrosa's replacement this weekend having been chosen over Australia's former two-time world champion Stoner to race in America and Argentina last month.
However, it appears Stoner, who retired from MotoGP in 2012, could still emerge as an option if Pedrosa's injury manifests into a long term problem, according to Honda's Nakamoto.
The HRC vice president stressed that the team plans to continue with Ayoama, in the absence of Pedrosa, due to the amount of preparation time the Australian would need having been on the sidelines since 2012.
Although he refused to discount a return for Stoner hinting that 29-year-old, who has tested for the team this year, could be utilised if Honda required a rider next season.
"I would like to see Casey fighting for the podium, but we don't have time to prepare the team and everything," said Nakamoto in response to Stoner returning this year.
"Everything is possible, everything.
"Realistically if we need him, Casey comes back next season, not this season. We have no time."
Pedrosa announced this week that he hopes to make a racing return at the French Grand Prix later this month.
Meanwhile, Honda's reigning world champion Marc Marquez believes his hand injury will be manageable this weekend despite being in a lot pain.
The 22-year-old fractured his little finger in a motocross accident which saw another rider run over his hand.
Marquez underwent an operation to aid the healing process but admitted he was in pain during Friday practice in Jerez, where he ended the day second fastest.
Although suffering with the injury, the double world champion is confident he can manage the problem throughout the weekend.
"We can be happy that my hand has responded quite well today – as well as could be expected," said Marquez.
"It hurts a lot but at least I can put in the laps. We'll see if tomorrow it is better if it doesn't swell up."
Yamaha's Jorge Lorenzo emerged quickest in both sessions while team-mate and championship leader Valentino Rossi struggled with the stability of his YZR-M1.