Targa leaders show their class on Day 5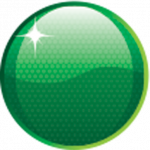 Jason White is within sight of scoring his fifth Targa Tasmania title after a long and arduous fifth day, from Strahan to Hobart.
White heads the Modern competition while Showroom continues to be headed by Tony Quinn with Craig Haysman leading Classic Outright.
Quinn has two Targa Tasmania Modern titles to his name and has just 48 competitive kilometres on the final day to navigate to score his first Showroom title.
The penultimate day of Targa Tasmania saw six stages cover 122.42 competitive kilometres between on the run from the West Coast to the state's capital, including the longest stage of the event, the marathon 51.37km Mt Arrowsmith test.
In perfect weather, White set about building his lead over second placed Steve Glenney, and while the Nissan GT-R driver was once again fast, it was the Lamborghini man who finished the day with a lead of one minute and 34 seconds.
Still rueing his first day problems, Glenney made up nearly a minute on White over the day's six stages, and was able to keep 19 seconds clear of the third Jamie Vandenberg (Nissan GT-R), the defending champion. But the Launceston-based driver knows that last year's winner will be hoping to move further up the leaderboard on the final day.
"We're still having minor gearbox problems and a few niggly dramas, but nothing too major," White reported.
"We could have probably gone harder, but we've got a good lead and we're not concerned with dropping a little bit of time here and there. We're just managing what we've got.
"We said if we had a minute lead up our sleeve at the start of last day it would be a lead we could defend, given no dramas."
In Showroom, Quinn's McLaren 650S was able to extend his overnight lead by a further minute and will take a handy two minute buffer in to the final day over media personality Grant Denyer. The TV host has been one of the stars of the event, surprising many with his speed in the diminutive 2012 Renault Megane.
Several stages wins have shown Denyer's class, and he was able to maintain a good buffer over the Ford Mustang of Craig Dean – another driver who has impressed.
Denyer's team-mate, Mike Sinclair, was an early retirement when an overheating engine sidelined his Renault.
"The conditions today helped me a bit with my suspension issues, because everyone's a little more tentative than normal, so it gives me a little bit of an advantage," Quinn said.
Fuel pump and fuel filter problems were a continuing worry for Classic Outright leader Craig Haysman throughout the day, but he made it to Hobart safely and has his sights firmly on his first Targa Tasmania Classic Outright victory.
One of the most popular cars in the event, Peter Ullrich's 1963 Jensen CV8 sits second after an event-long battle with the 1985 Mazda RX7 of last year's Classic winner, Barry Faux.
"The car's struggling, but it's not bad. We're only running about 60% power, but it's beautiful and handles through the corners," Haysman said.
"We've replaced the fuel pump and we think it's the fuel filter, which will be fixed tonight.
"Either way, if we don't get it fixed we'll just have to manage the car – it's not catastrophic."
Liam Howarth (Nissan Skyline) leads in Early Modern after Tim Hendy punctured a tyre and lost the lead today, Wayne Clarke is out in front in Vintage in his 1938 Dodge Speedster Special, Jeff Beable (Nissan) leads Budget Sports, and Mark Laucke (Porsche) is well ahead in Thoroughbred Trophy. Alan Gluyas leads the technical TSD class in a Toyota 86 GTS.
The handicap classes are led by the 1963 Jensen CV8 of Peter Ullrich (Early Classic), and the 1982 Porsche 944 of Leigh Achterberg (Late Classic).
Saturday is the final day of Targa Tasmania, and while there are only 48 competitive kilometres, the stages are tricky and the results are far from decided. The event finishes at the Mac 2 Pavilion at Salamanca, with the first cars arriving from 11.30am.
VIDEO: Highlights Day 5