Pither sets Dunlop Series pace at Barbagallo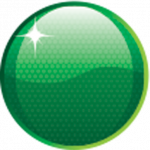 Chris Pither recovered from a fault to emerge quickest in practice for the 100th round of the Dunlop Series at Barbagallo Raceway.
The Ice Break Ford Falcon driver lit up the second of two practice sessions after being forced to sit out the opening hit out due to an electrical issue.
Pither scaled the top of the time sheets towards the end of an eventful session ending with a 57.8273s effort.
Series co-leader Cameron Waters trailed Pither by 0.0391s in the Prodrive Racing Australia run Ford Falcon.
Reigning Dunlop Series champion Paul Dumbrell was third fastest overall with the Red Bull Racing V8 Supercars co-driver quickest in the opening practice session.
Andrew Jones was fourth on combined times with MW Motorsport's Jack Le Brocq in fifth position.
Drivers were faced with slippery conditions particularly in Practice 2, which saw several runners suffer off-track excursions with officials forced to deploy red flags twice.
Macauley Jones caused the first stoppage with his Brad Jones Racing Commodore buried in the gravel trap at Turn 7.
Renee Gracie brought the action to a halt with three minutes remaining after a spin at Turn 1.
Matthew Chahda was unable to post a time in either of the two sessions due to a problem with the left rear of his Holden Commodore.
Result: Dunlop Series Practice 2
| | | | | | |
| --- | --- | --- | --- | --- | --- |
| Position | Team | Driver | Car | Time | Gap |
| 1 | Ice Break Racing | Chris Pither | Ford Falcon FG | 0:57.8273 | |
| 2 | TEAM ENZED PRA | Cameron Waters | Ford Falcon FG | 0:57.8664 | 00.0391 |
| 3 | Wilson Medic One / NBS | Andrew Jones | Holden Commodore VE2 | 0:58.0722 | 00.2449 |
| 4 | MW Motorsport | Jack Le Brocq | Ford Falcon FG | 0:58.0959 | 00.2686 |
| 5 | iseek Racing | Todd Hazelwood | Ford Falcon FG | 0:58.1495 | 00.3222 |
| 6 | Eggleston Motorsport | Paul Dumbrell | Holden Commodore VE2 | 0:58.2327 | 00.4054 |
| 7 | Davbridge Constructions | Shae Davies | Ford Falcon FG | 0:58.2695 | 00.4422 |
| 8 | Gippsland Body Building GRM | James Golding | Holden Commodore VE2 | 0:58.3472 | 00.5199 |
| 9 | Super Black Racing | Simon Evans | Ford Falcon FG | 0:58.5158 | 00.6885 |
| 10 | Eggleston Motorsport | Garry Jacobson | Holden Commodore VE2 | 0:58.5170 | 00.6897 |
| 11 | United Racing | Paul Morris | Ford Falcon FG | 0:58.5194 | 00.6921 |
| 12 | Alphabet / Bursons Auto Parts | Josh Kean | Holden Commodore VE2 | 0:58.5579 | 00.7306 |
| 13 | THR Developments/SA Racing | Taz Douglas | Holden Commodore VE2 | 0:58.6090 | 00.7817 |
| 14 | Plus Fitness / Go Karts Go | Aaren Russell | Ford Falcon FG | 0:58.6189 | 00.7916 |
| 15 | Eggleston Motorsport | Ant Pedersen | Holden Commodore VE2 | 0:58.6191 | 00.7918 |
| 16 | Hayman Reese Racing | Jesse Dixon | Ford Falcon FG | 0:58.7275 | 00.9002 |
| 17 | PAYCE | Macauley Jones | Holden Commodore VE2 | 0:58.7737 | 00.9464 |
| 18 | Arcoplate / Penrite | Kurt Kostecki | Holden Commodore VE2 | 0:59.0959 | 01.2686 |
| 19 | Challenger / Simplex | Brett Hobson | Holden Commodore VE2 | 0:59.3795 | 01.5522 |
| 20 | THR Developments/SA Racing | Jason Leoncini | Holden Commodore VE2 | 0:59.5538 | 01.7265 |
| 21 | Fujitsu Racing | Renee Gracie | Ford Falcon FG | 0:59.5828 | 01.7555 |
| 22 | Matt Hansen Racing | Matt Hansen | Holden Commodore VE2 | 0:59.6532 | 01.8259 |
| 23 | Street Fighter Performance Upg | Dan Day | Ford Falcon FG | 0:59.8457 | 02.0184 |
| 24 | Middys Electrical | Bryce Fullwood | Holden Commodore VE | 1:00.5337 | 02.7064 |
| 25 | Battery World Racing | Aaron McGill | Holden Commodore VE2 | 1:01.1205 | 03.2932 |
Result: Dunlop Series Practice 1
| | | | | | |
| --- | --- | --- | --- | --- | --- |
| Position | Team | Driver | Car | Time | Gap |
| 1 | Eggleston Motorsport | Paul Dumbrell | Holden Commodore VE2 | 0:58.01 | |
| 2 | TEAM ENZED PRA | Cameron Waters | Ford Falcon FG | 0:58.03 | 00.0136 |
| 3 | Wilson Medic One / NBS | Andrew Jones | Holden Commodore VE2 | 0:58.50 | 00.4894 |
| 4 | MW Motorsport | Jack Le Brocq | Ford Falcon FG | 0:58.54 | 00.5217 |
| 5 | Super Black Racing | Simon Evans | Ford Falcon FG | 0:58.88 | 00.8644 |
| 6 | United Racing | Paul Morris | Ford Falcon FG | 0:58.96 | 00.9505 |
| 7 | Plus Fitness / Go Karts Go | Aaren Russell | Ford Falcon FG | 0:59.02 | 01.0096 |
| 8 | iseek Racing | Todd Hazelwood | Ford Falcon FG | 0:59.04 | 01.0291 |
| 9 | Hayman Reese Racing | Jesse Dixon | Ford Falcon FG | 0:59.27 | 01.2534 |
| 10 | THR Developments/SA Racing | Taz Douglas | Holden Commodore VE2 | 0:59.28 | 01.2616 |
| 11 | Alphabet / Bursons Auto Parts | Josh Kean | Holden Commodore VE2 | 0:59.29 | 01.2729 |
| 12 | Eggleston Motorsport | Ant Pedersen | Holden Commodore VE2 | 0:59.30 | 01.2825 |
| 13 | Street Fighter Performance Upg | Dan Day | Ford Falcon FG | 0:59.36 | 01.3457 |
| 14 | Davbridge Constructions | Shae Davies | Ford Falcon FG | 0:59.46 | 01.4434 |
| 15 | Gippsland Body Building GRM | James Golding | Holden Commodore VE2 | 0:59.56 | 01.5427 |
| 16 | Eggleston Motorsport | Garry Jacobson | Holden Commodore VE2 | 0:59.56 | 01.5455 |
| 17 | PAYCE | Macauley Jones | Holden Commodore VE2 | 0:59.59 | 01.5743 |
| 18 | Matt Hansen Racing | Matt Hansen | Holden Commodore VE2 | 0:59.92 | 01.9040 |
| 19 | Challenger / Simplex | Brett Hobson | Holden Commodore VE2 | 1:00.25 | 02.2402 |
| 20 | Arcoplate / Penrite | Kurt Kostecki | Holden Commodore VE2 | 1:00.36 | 02.3431 |
| 21 | Fujitsu Racing | Renee Gracie | Ford Falcon FG | 1:00.40 | 02.3866 |
| 22 | THR Developments/SA Racing | Jason Leoncini | Holden Commodore VE2 | 1:00.51 | 02.4963 |
| 23 | Middys Electrical | Bryce Fullwood | Holden Commodore VE | 1:00.57 | 02.5605 |
| 24 | Battery World Racing | Aaron McGill | Holden Commodore VE2 | 1:01.02 | 03.0094 |
| | Ice Break Racing | Chris Pither | Ford Falcon FG | – | |
| | Revtrans WA / Penrite | Matthew Chahda | Holden Commodore VE2 | – | |