Honda uncovers its new superspeedway aero kit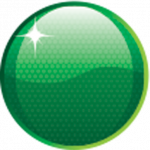 Honda has revealed the new high speed oval aero kit on the Andretti Autosport entry that will be driven by Simona de Silvestro in the signature Indianapolis 500 later this month.
The new bodywork features a range of options for Honda teams to use in the big build-up to IndyCar's celebrated 200-lap race at The Brickyard.
Designed and developed by Honda Performance Development, the new bodywork is scheduled to undertake a promoter test at Indianapolis on Sunday.
The new high-speed oval package involves individual aerodynamic components fitted to the Honda-powered Dallara chassis and is markedly different from the road/street and short oval kit that has raced in the first four races of the Verizon IndyCar Series this year.
The front wing of the superspeedway kit contains fewer components to reduce drag.
The rear wing main plane (unique for the Indy 500) has "swan neck" supports that are carried over from Honda's sports car program where HPD engineers learned that they helped with air flow over the rear wing.
"We're excited to unveil our superspeedway aero kit, the newest element in this era of enhanced manufacturer competition in the Verizon IndyCar Series," HPD president Art St. Cyr said.
"Coupled to our proven Honda Indy V6 engines, these aero kits are the products of thousands of hours of research, development and testing, as we seek to give our drivers and teams the tools they need to win the race that Honda holds as its most important goal each season; the Indianapolis 500."
de Silvestro will join the Andretti line-up for the Indy 500 with the team going into the race as defending champions following Ryan Hunter-Reay's victory last year.
Practice for the Indy 500 starts on May 11 ahead of qualifying on May 16-17 with the race scheduled to run on May 24.
See below video of Honda's all-new high-speed oval bodykit