CLASSIFIEDS: Rare Australian GP memorabilia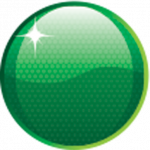 A rare piece of Australian Grand Prix history has become available to motorsport memorabilia collectors via Speedcafe.com's new classifieds service.
The first Formula 1 Australian Grand Prix at Melbourne in 1996 will forever be remembered for a huge accident involving then Jordan driver Martin Brundle on the opening lap of the race.
Under braking David Coulthard swerved across the track, and the gap in front of Brundle disappeared in an instant.
Launching off the back of Coulthard's McLaren and Johnny Herbert's Sauber, Brundle's car encountered a series of barrel rolls before coming to rest in the gravel trap.
Motorsport memorabilia collectors now have the chance to get their hands on the undertray from the car alongside a set of Jordan overalls used by the British F1 driver.
The suit wasn't used in the crash at Melbourne but was in use throughout the 1996 campaign.
The seller, Jon Crooke, a former distinguished touring car racer and 1986 Australian F2 champion, inherited the items from ex-Footwork F1 mechanic Anthony Frederiksen.
Ironically, Crooke was among the spectators at Turn 3 when Brundle endured arguably the most high profile accident of his motor racing career.
The revamped Speedcafe.com Classifieds section allows sellers to post items free-of-charge no matter what the item or its price.
For the chance to purchase these vintage F1 items and much more, simply click here and register for free.