White stretches his lead at Targa Tasmania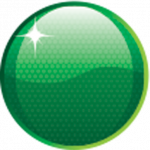 Jason White has extended his lead in the Modern section at Targa Tasmania lead after arch rival, Eddie Maguire, hit problems.
A blown head gasket has shattered Eddie Maguire's dream of winning Targa Tasmania and the Mitsubishi driver has dropped to fourth place, as Jason White and his Lamborghini Gallardo extended their lead in the Modern section on day four of the six-day event.
On another fine and sunny day on the north west coast, Tony Quinn's McLaren continued to lead the Showroom class cars over the Renault of TV star, Grant Denyer, while South Australian, Craig Haysman, has driven his 1981 Triumph TR7 V8 into a commanding lead in Classic Outright.
After leaving Launceston on Thursday morning, Targa crews headed to the West Coast and an overnight stop in Strahan. After the opening stage was cancelled due to a suspicious oil spill, competitors faced the longest day of the event. It totalled 140km of stages, including some of Targa's most famous – Cethana, Riana and Hellyer Gorge.
Although he was nearly a minute behind heading into the fourth day, Maguire was eager to push his Mitsubishi hard in an attempt to catch White's flying Lamborghini. And while he had maintained his second place over the opening two stages of the day, a blown head gasket on the 30km Riana stage put paid to his victory chances.
Despite a small engine fire near the end of the final stage, White's lead continued to grow. 2008 Targa winner, Steve Glenney, set about climbing the leaderboard and finished the day in second place, two minutes and 27 seconds behind White. Had it not be for mechanical problems in his Nissan GT-R on day one, Glenney may well be leading.
Third place in Modern is currently held by last year's winner, Jamie Vandeberg, in another Nissan GT-R, while Maguire has slipped to four (nearly four minutes adrift) and is hopeful of repairing his car's damaged engine at the overnight halt in Strahan.
"We had a few dramas, such as smashing the battery on a big dip in Gunns Plains, but we changed that," White said.
Co-driver, John White, said the fire was not a concern for the final two days.
"It's all good now, it was only a little fire with no real harm done, and we've fixed the problem.
"We didn't lose any time, and in fact we gained another 8 seconds in the last stage, so it hasn't slowed us down any."
With a lead of over a minute, Tony Quinn didn't feel the need to go flat out in his 2014 McLaren 650S, and drove well within himself to end the day a minute and 23 seconds in front of Grant Denyer's Renault.
Although Denyer's car costs around $450,000 less than Quinn's, the TV host drove superbly, winning stages and maintaining a 33 second gap over third placed Craig Dean in a Ford Mustang.
Dean won four of the day's stages and is nearly three minutes ahead of the second Renault of Mike Sinclair, with eight-time Targa Tasmania winner, Jim Richards, in fifth place in a Porsche Cayman S.
"I'm just going as fast as I can in the car without compromising safety," Quinn admitted.
"Grant is a good little steerer and the car's been developed a bit over a couple of years. I'm not feeling any pressure from him," Quinn said.
Denyer was also happy with his day.
"We were fourth fastest outright in Hellyer Gorge, which came as a surprise because we thought it suited the more powerful cars," he said.
"I'm just getting used to peddling this car harder and harder. We're not quick enough to win, so all we can hope to do is pressure Quinny and hope for the best."
Craig Haysman has had it pretty much all his own way in Classic Outright, and with his Triumph running well, his lead has blown out to over three and a half minutes.
Canberra's Barry Faux has pushed hard in his 1985 Mazda RX7 to establish a big buffer over Paul Freestone's 1948 Holden 215, although with two big days still to come, the older classic cars could still be susceptible to mechanical problems.
"We haven't been pushing the car too hard and have been enjoying the stages we love," Haysman said.
"We have a crack where we can, but we don't take risks, especially on the crests and high-speed turns.
"We're not pushing at ten tenths and I'm trying to preserve the car and the tyres – we've still got good rubber and we'll rotate the tyres on the rims tonight."
WA's Stewart Liddle had been leading the 4WD Showroom class, but dropped to fifth on the final stage after losing nearly five minutes. This gave the lead to the Subaru WRX of Angus Kennard.
Tim Hendy (Nissan Skyline) is a clear leader in Early Modern, Wayne Clarke is out in front in Vintage in his 1938 Dodge Speedster Special, Jeff Beable (Nissan) leads Budget Sports, and Mark Laucke (Porsche) is well ahead in Thoroughbred Trophy. Alan Gluyas leads the technical TSD class in a Toyota 86 GTS.
The handicap classes are led by the 1948 Holden 215 of Paul Freestone (Early Classic), and the 1982 Porsche 944 of Leigh Achterberg (Late Classic).
The penultimate day of Targa Tasmania is one of the longest, with six stages coverage 122.42 competitive kilometres between Strahan and Hobart. The day starts with a tricky 33km stage, while the marathon 51.37km Mt Arrowsmith test is the longest of the event. The first cars are due into Hobart at around 2pm.
VIDEO: Day 4 Highlights

Results after Day 4 of Targa Tasmania (provisional)
RDA Brakes Modern
1. Jason White / John White, 2013 Lamborghini Gallardo Squadra Corse
2. Steve Glenney / Bernie Webb, 2009 Nissan GT-R, +2m27s
3. Jamie Vandenberg / Dennis Sims, 2013 Nissan GT-R, +2m31s
4. Eddie Maguire / Michael Potter, 2007 Mitsubishi Lancer Evo, +3m55s
5. Ben Searcy / Mitchell Lukasz, 2007 Mitsubishi Lancer Evo IX, +8m13s
Wrest Point Showroom
1. Tony Quinn / Naomi Tillett, 2014 McLaren 650S
2. Grant Denyer / Alex Gelsomino, 2012 Renault Megane, +1m23s
3. Craig Dean / Jenny Cole, 2013 Ford Mustang Shelby GT500, +1m56s
4. Mike Sinclair / Julia Barkley, 2012 Renault Megane, +4m49s
5. Jim Richards / Barry Oliver, 2014 Porsche Cayman S, +5m35s
Shannon's Classic Outright
1. Craig Haysman / Mary Hughes, 1981 Triumph TR7 V8
2. Barry Faux / Therezia Mihajlovic, 1985 Mazda RX7, +3m33s
3. Paul Freestone / Christine Freestone, 1948 Holden 215, +7m02s
4. Stewart McAuley / Philippe Etienne, 1985 Porsche 911 Carrera, +8m54s
5. Greg Sutton / Tony Smart, 1985 Mazda RX7, +8m59s
Budget Sports Trophy
1. Jeff Beable / Nerida Beable, 2000 Nissan Skyline GT-R N1
2. Martin Farkas / Dennis Neagle, 2001 BMW M3, +3m01s
3. Allan Hines / Kerry Hines, 2010 Porsche 911 Turbo S, +3m30s
Shannon's Thoroughbred Trophy
1. Mark Laucke / Rosina Laucke, 1974 Porsche Carrera RS
2. Bob Fisher / Louse Paul, 1967 Triumph TR4a, +3m57s
3. John Keating / Peter O'Reilly, 1975 Alfa Spider Spider, +15m47s
Shannons Vintage
1. Wayne Clarke / Trevor Berriman, 1938 Dodge Speedster Special
Country Club 4WD Showroom
1. Angus Kennard / Ian Wheeler, 2009 Subaru Impreza STi
2. Richard Perini / Chris Perini, 2013 Mercedes A45 AMG, +42s
3. Ralph Norton / Malcolm Norton, 2010 Subaru WRX STi, +2m04s
Shannons Early Classic Handicap
1. Paul Freestone / Christine Freestone, 1948 Holden 215
2. Andrew White / Ashley Yelds, 1961 Volvo 122s, +6m22s
3. Peter Ullrich / Sari Ullrich, 1963 Jensen CV8, +8m46s
Shannons Late Classic Handicap
1. Leigh Achterberg/ Greg Fitzgerald, 1982 Porsche 944
2. Barry Faux / Therezia Mihajlovic, 1985 Mazda RX7, +1m51s
3. Craig Haysman / Mary Hughes, 1981 Triumph TR7 V8, +3m18s
Spirit of Tasmania Early Modern
1. Tim Hendy / Julie Winton-Monet, 2003 Nissan Skyline GT-R Z-Tune
2. Liam Howarth / Larry Howarth, 1995 Nissan Skyline GT-R V Spec, +3m03s
3. Daniel Ford / Nathalie Ford, 2002 Subaru WRX STi, +6m30s
TSD Trophy1.Alan Gluyas / Heather Gluyas, 2012 Toyota 86 GTS, 45pts
2.Adam Gosling / Jonathan Sperling, 2011 BMW E90 M3, 50pts
3.Jordan Bridge / Debbie Bridge, 2004 Subaru WRX STI, 69pts