Team 18 sparks throwback to HSV Dealer Team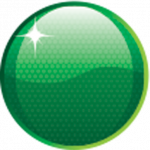 The Lee Holdsworth Commodore will run a refreshed livery at the UBET Perth Super Sprint after an agreement was reached with Walkinshaw Performance Products.
Under the deal the Team 18 Commodore, which is operated from the Clayton-based Walkinshaw Racing stable, will run Walkinshaw Performance Dealers of Australia signage for the remainder of the year.
The commercial deal has ignited memories of the all-conquering HSV Dealer Team which is the only team to achieve back-to-back championship titles since the onset of the Triple Eight juggernaut.
The arrangement comes after the Holden ran with Fuchs lubricants backing for the opening three events of the year including the non-championship Melbourne Grand Prix weekend.
"I am very excited to have Walkinshaw Performance Products coming on board, particularly as the title sponsor for Perth," team principal Charlie Schwerkolt said.
"We hope that this will be the start of a long association and look forward to working together throughout the year.
"The partnership with WPP is a natural fit and represents the integration of two parties who are passionate about success behind the wheel of a car."
The partnership is similar to the former HSV Dealer Team which saw both Rick Kelly and Garth Tander claim back-to-back championships in 2006 and 2007 when it ran as a satellite operation to the Holden Racing Team.
"The association with Walkinshaw Racing is a great way for us to interact with a large number of the users of our end-products and to offer our stakeholders something special," Tony Harris, general manager of Walkinshaw Performance Products said.
According to the team, "a desire for Walkinshaw to reignite the race team/dealer relationship" has existed since the HSVDT program finished in 2008.